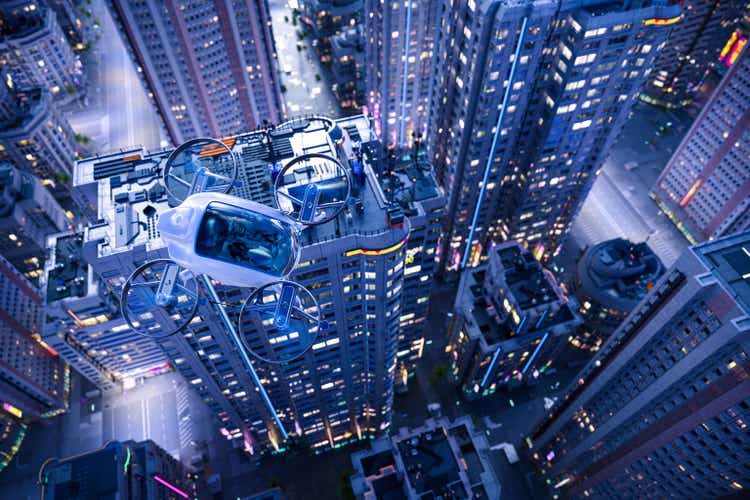 Electricity is really just organized lightning ― George Carlin
Today, we put Amprius Technologies, Inc. (NYSE:AMPX) in the spotlight for the first time. The stock of this 'Busted IPO' had a sharp move up in trading on Monday due to positive news. The start of a sustained rally off oversold levels? An analysis follows below.
Company Overview:
Amprius Technologies is based just outside of San Jose in Fremont, CA. This small manufacturer produces and sells ultra-high energy density lithium-ion batteries for mobility applications as well as silicon nanowire anode batteries. Currently, its core end users are existing and emerging aviation applications. These include unmanned aerial systems, such as drones and high-altitude pseudo satellites. The stock currently trades at five bucks a share and sports an approximate market capitalization of $350 million.
The company's focus is on developing and commercializing its next-generation lithium-ion batteries with its Silicon Anode Platform in which it has over 80 patents. The company is in the 'build out' phase of its development. Its main facility/fab will be located in Colorado. The core battery product line it intends to build has the following features:
450 watt-hour per kilo specific energy density and 1,150 watt-hour per liter volumetric energy density; up to 10C power capability; the extreme fast charger rate of 0% to 80% state of charge in approximately six minutes; a wide operating temperature range of negative 30 degree Celsius up to 55 degrees Celsius.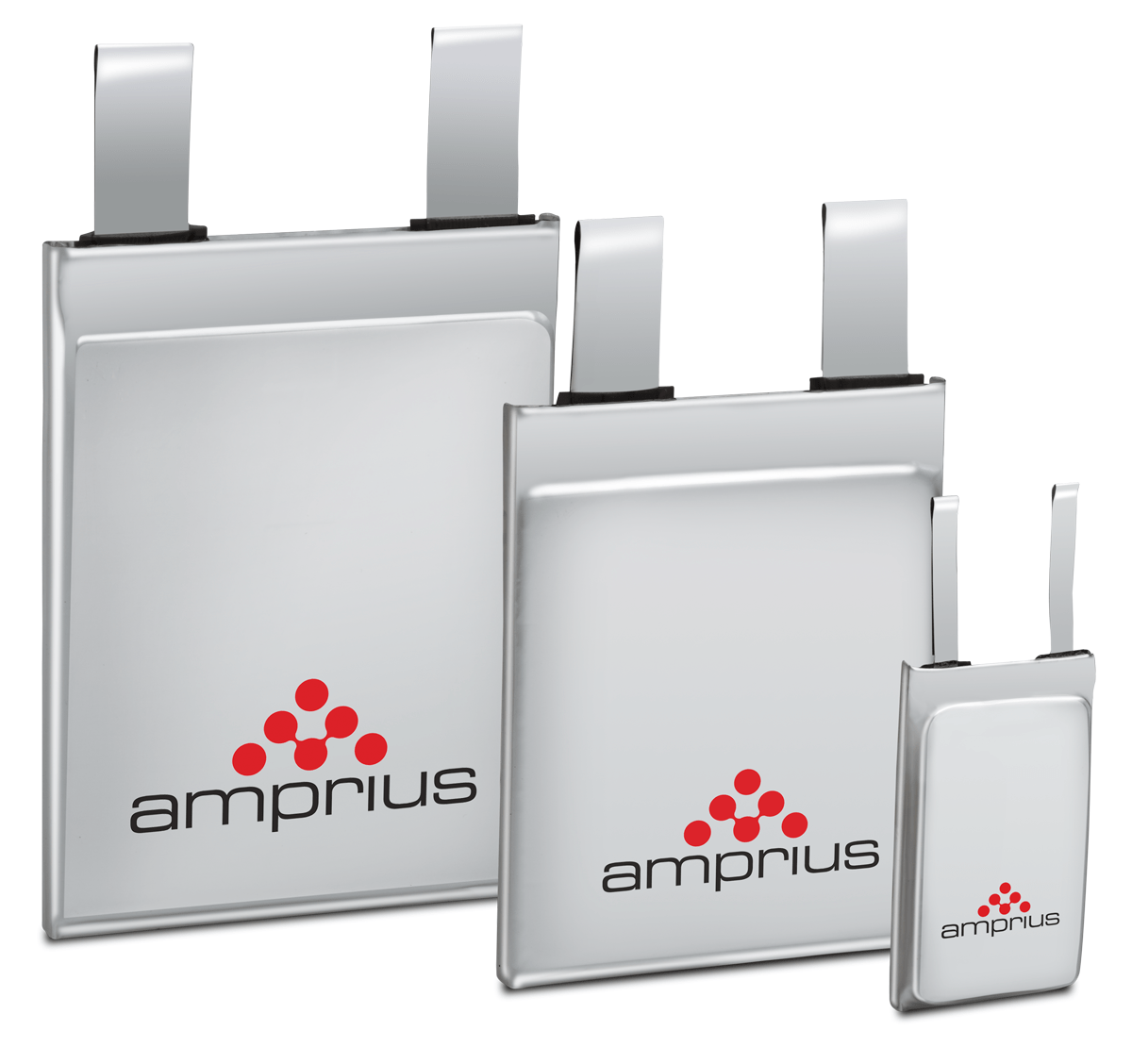 Amprius is trying to tackle a key challenge in the EV battery space. This is that silicon can store up to 10 times more lithium compared to graphite. Unfortunately, silicon swells substantially when it is charged with lithium. This can cause silicon to crack and stop the device from working.
Amprius technology is focusing on conquering this issue and powering much more efficient battery performance in a range of applications.
The company believes its high-power cell technology will be critically important, particularly to the electrical aviation industry. Amprius has also received funding from the U.S. Army-funded Manufacturing Technology program and aims to deliver its first conformal wearable batteries to the military by the end of this year. Management believes this could be a $1.25 billion market by 2030.
Amprius will not have high-volume manufacturing capacity until the Fab in Colorado is completed. It will have approximately 775,000 square feet of space with another 1.3 million square feet available for future expansion. Management has stated that this facility is expected to be the first mass production site for the next-generation battery technology in the United States and should come online sometime in 2025. Further, 'the initial phase of our buildout will provide a potential of up to 5-gigawatt hour with expansion capability for up to a total potential manufacturing capacity of 10-gigawatt hour.'
Analyst Commentary & Balance Sheet:
Last week, Northland Securities reissued its Buy rating and $16 price target on AMPX. Over the past six months, Oppenheimer ($15 price target), B Riley Financial ($13 price target), and EF Hutton ($14 price target) have done the same.
Approximately six percent of the outstanding shares are currently held short. One director sold just over $1 million worth of shares in mid-June. It was the only insider activity in the stock since the company came public in September of last year via a SPAC.
The company ended the second quarter of this year with $65 million worth of cash and marketable securities against no long-term debt. Management has allocated $10 million to $12 million to complete the build-out of the Amprius Lab facility in Fremont. Management announced the build-out in Fremont has now finished which boosted the stock by over 25% in trading Monday. Leadership has also estimated it will take between $50 million and $85 million in the second half of this year to start construction of Amprius' main Fab and begin to order long-lead-time equipment.
Verdict:
Amprius lost 24 cents a share in FY2022 on revenues of $4.4 million. The current analyst consensus has losses doubling in FY2023 on just under $5 million of revenue. They expect revenues to surge nearly 300% in FY2024 even as losses only get cut by a nickel a share to 42 cents.
Like most entities in the alt-energy space that have come public via IPO or SPAC in 2020 to 2022, the stock has mainly destroyed significant value to this point. Until the facility in Colorado is complete, the company will produce little in the way of revenue (it had $1.6 million booked as revenue in Q2). That said, lab facility in Fremont now complete should boost revenues off a low base significantly. The lab will have 2-megawatt hour capacity.
While the company is planning to get some expansion money from grants, loans, and incentives; it also will continue to use equity issuance to fund its activities. This will include warrants and also obviously impact share dilution. The company raised some $8.1 million in the second quarter via this channel. Given the size and complexity of the new plant in Colorado, significant delays (permitting challenges, construction and supply issues, etc.) are possible. Monday's news that the Fremont lab has been completed is a positive news (previous guidance said it would be complete sometime in the second half of the year)
The company is aiming at some huge markets. Leadership believes the aviation market will be nearly $50 billion aviation market by 2025, and the EV battery market by 2025 will be over $65 billion. But participation in those markets in a substantial way is significantly out in the future.
Given the current high interest rate environment as well as the uncertainty (costs, demand for the technology, revenues, exact capacity ramp-up timelines, etc.) in projecting when Amprius might eventually become profitable, I am passing on any investment recommendation until more clarity and data points become available.
Inside every battery is a piece of a storm when you think about it ― Nick Fuller Googins
[meenetiy.com/4/6287702]