Brimpace A Revolutionary Blockchain Infrastructure Powering the Future of Smart Contracts and AI Technology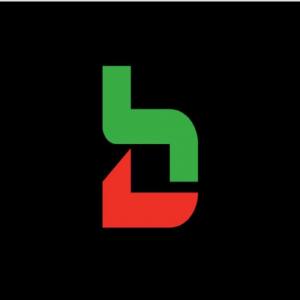 ONITSHA, ANAMBRA , NIGERIA, August 8, 2023/EINPresswire.com/ — Brimpace, the cutting-edge blockchain platform designed to revolutionize the way we interact with decentralized technologies, is pleased to announce its upcoming Initial Coin Offering (ICO) to fuel the next phase of its development and expansion.
Brimpace aims to disrupt the blockchain industry by offering a robust and efficient infrastructure that supports smart contracts, AI technology, proof of stake with sharding, and a centralized crypto exchange integrating NFTs and Metaverse games. With a transaction capacity of an impressive 60,000 transactions per second (TPS), Brimpace is set to redefine the possibilities of blockchain technology.
CEO Chinedu Herbert Ofoegbu spoke passionately about the vision behind Brimpace, stating, "At Brimpace, we envision a future where blockchain and AI technologies work seamlessly together, empowering individuals and businesses to create, innovate, and revolutionize industries across the globe. Our commitment to scalability, security, and user-friendly experiences sets us apart, and we invite everyone to join us on this extraordinary journey."
Key Features of Brimpace:
1. Smart Contracts: Brimpace's blockchain infrastructure provides a decentralized and secure platform for executing smart contracts, enabling trust and automation in a wide range of applications.
2. AI Technology Integration: By combining blockchain and AI, Brimpace opens up endless possibilities for advanced data analytics, machine learning, and predictive modeling, enhancing decision-making processes across various sectors.
3. Proof of Stake with Sharding: Brimpace leverages the unique benefits of proof of stake consensus mechanism with sharding, optimizing network efficiency, and reducing energy consumption while maintaining the highest level of security.
4. Powerful Transaction Capacity: With an impressive transaction capacity of 60,000 TPS, Brimpace ensures fast and seamless transactions, even during peak demand periods, providing an exceptional user experience for individuals and businesses.
5. Centralized Crypto Exchange and NFT Integration: Brimpace's integrated crypto exchange fosters liquidity and accessibility, allowing users to seamlessly trade digital assets. Moreover, the incorporation of Non-Fungible Tokens (NFTs) and Metaverse games adds an extra layer of excitement and utility for users.
Brimpace's ICO presents an unparalleled opportunity for investors to support the development of this groundbreaking blockchain infrastructure. By participating in the ICO, investors can contribute to the growth of a visionary project that seeks to revolutionize decentralized technologies.
To learn more about Brimpace and participate in the ICO, visit the official website at https://brimpace.com
About Brimpace:

Founded in 2021, Brimpace is a groundbreaking blockchain infrastructure designed to support smart contracts, AI technology, proof of stake with sharding, and a centralized crypto exchange integrating NFTs and Metaverse games. With a transaction capacity of 60,000 TPS, Brimpace aims to redefine the future of decentralized technologies, driving innovation and transforming industries worldwide.
Chinedu Herbert Ofoegbu
Brimpace Technologies Limited
+234 7018170727
email us here
Visit us on social media:
Facebook
Twitter
Other