There's been something different about Chase Young this summer, and Ron Rivera has been glad to see it. His knee brace is gone and his swagger is back. A few of Young's old skills and traits seem to be coming back, too.
"Well, you see the get-off first and foremost," Rivera said after a practice last week. "Last year he was a little hesitant, a little tentative. But last year it took him a while before he got out there completely. So, you see him moving around with a lot more confidence. You see him finishing as well — that's the other thing."
In other words, though nobody is ready to say it like this just yet, Young looks a little bit like the player he used to be. The Commanders edge rusher was a dominant, emerging pass rusher as a rookie in 2020 before a devastating knee injury derailed his career. The road back has been longer than expected and undoubtedly frustrating.
But it could be huge for Washington if Young really can find his old form this year.
[Related: A more confident Sam Howell feeling 'light-years ahead' of rookie season]
"I feel (like) myself," Young said. "I feel well. I'm where my feet are at, and I feel good."
That's a good start for the 24-year-old who's still working his way back from the torn ACL and ruptured patella tendon he suffered midway through the 2021 season that cost him 22 games over two years. He made it back to the field last year for the final three games, but he had no noticeable impact. Even Young recognized that he didn't look anything like his old self.
That was tough, even for Rivera, who was anxious for Young to return to the field to get a boost in an ill-fated playoff chase. — though he knew, deep down, it was probably too early for Young to really be back.
"I mean we wanted to get him out there as soon as we could, you know?" he said. "It was almost kind of a pie in the sky that he would be who he is."
Now, everyone hopes, he might be that player again. Young's surgically repaired knee feels so good that he ditched the knee brace at the start of the summer, and through the first two weeks of practices he's looked like he's playing at full speed and strength. Though the drills are still relatively light, he's even shown a few signs of his old explosiveness and burst.
"It's good to see Chase moving around the way he did," Rivera said. "I mean, he's light years ahead of where he was last training camp. I think that's a big deal for us."
It's a huge deal in more ways than one. For the Commanders, a healthy Young could them the best defensive front in the NFL. They may already have the best defensive tackle tandem in Daron Payne and Jonathan Allen, and defensive end Montez Sweat is coming off an eight-sack season even though he had no help coming from the other side.
If Young is added to that mix on the other end, and if he looks at all like the player who was named the Defensive Rookie of the Year after he was drafted No. 2 overall in 2020, the Commanders could easily have a top-5 defense again (they were No. 3 overall last year) and one of the best pass-rushes in the league.
And the stakes may be even higher for Young, who'll be a free agent after the season since the Commanders didn't pick up the fifth-year option on his rookie contract. Both he and Sweat will hit free agency at the same time. The Commanders probably can only afford to keep one of them, though with big seasons both of them could strike it rich.
That probably came up when they worked out together this offseason, including some time in Columbus, Ohio, with Young's old mentor, Ohio State associate head coach and defensive line coach Larry Johnson.
"Yeah, man, we went back to the guru," Young said. "'Mr. Miyagi' is what we call him."
Young didn't get into detail about what his guru did for them, but Sweat said their few days in Ohio were about fine-tuning techniques and becoming "more of a pro." He called it "a great experience."
And that was just part of Young's summer of hard work. He also spent time in Colorado Springs working on his leg, trying to rebuild the strength he lost. He was determined to not only rediscover his old form, but to make sure he stayed healthy enough to keep it.
Young isn't ready to say it worked, nor will he say if he feels like his old self again. But the signs are certainly there, and so far they're all encouraging.
"Just know that I feel good and I'm running around," he said, "and I'm feeling explosive again."
Rivera said "it's just going to be a matter of time" before Young is fully recovered and ready to try to be the player he once was. That's the same message he got from his surgeon, Dr. James Andrews. It's also what he was told in other offseason workouts with Bills linebacker Von Miller and Ravens receiver Odell Beckham, both of whom have been through two ACL tears of their own.
"The big thing they said is 'We just bounce back. That's just what we do.'" Young said. "That's my plan. And I guess you all are just going to see what happens."
Ralph Vacchiano is the NFC East reporter for FOX Sports, covering the Washington Commanders, Philadelphia Eagles and New York Giants. He spent the previous six years covering the Giants and Jets for SNY TV in New York, and before that, 16 years covering the Giants and the NFL for the New York Daily News. Follow him Twitter at @RalphVacchiano.
FOLLOW
Follow your favorites to personalize your FOX Sports experience
---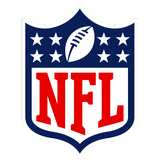 Get more from National Football League Follow your favorites to get information about games, news and more
---