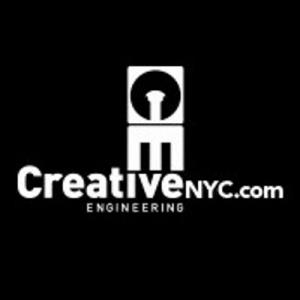 The renowned firm introduces custom fabrication services for its customers.
NEW YORK CITY, NEW YORK, UNITED STATES, August 7, 2023/EINPresswire.com/ — Creative NYC, the vanguard of innovation in the creative industry, proudly announces the expansion of its services with the introduction of state-of-the-art Custom Fabrication offerings. As the premier platform for artists, designers, and visionaries to manifest their dreams into reality, this latest endeavor reaffirms Creative NYC's commitment to empowering artistic expression and elevating New York City's creative landscape to new heights.
The representative from Creative NYC stated, "At Creative NYC, we believe that art has the power to inspire and transform lives. Our Custom Fabrication services open doors to new realms of artistic expression, empowering artists to materialize their visions and create immersive experiences that captivate audiences."
Dedicated to fostering creativity and nurturing a vibrant artistic community, Creative NYC has consistently pushed the boundaries of imagination since its inception. The platform has enabled countless creators to bring their ideas to life by providing access to world-class resources and cutting-edge facilities. With the Custom Fabrication services launch, Creative NYC further cements its reputation as an unrivaled haven for creative expression in the heart of the metropolis.
Creative NYC's Custom Fabrication services embrace diversity, catering to artists, architects, interior designers, and commercial entities. The firm collaborates with esteemed creators, and the platform meticulously customizes fabrication solutions to meet the unique demands of each project, accentuating the artist's vision while ensuring flawless execution.
The organization's custom fabrication services are suitable for individuals from diverse industries. These dedicated professionals at creative companies in NYC possess an unparalleled wealth of experience across various creative disciplines and an unwavering passion for bringing imaginative ideas to life.
Moreover, Creative NYC's commitment to excellence is complemented by its investment in cutting-edge technology and state-of-the-art facilities. The firm is equipped with advanced machinery and fabrication tools.
Creative NYC envisions these services as an avenue to foster collaboration and interactivity within the artistic community.
By streamlining the fabrication process and offering a comprehensive range of creative services in Long Island, artists can focus wholeheartedly on their creative vision, assured that their ideas are in the hands of skilled professionals.
The representative at Creative NYC added, "Our artisans and craftsmen bring decades of experience to the table, and when combined with state-of-the-art technology, the results are nothing short of extraordinary."
Creative NYC's Custom Fabrication services catalyze artistic growth, enabling creatives to break free from conventional limitations and pursue audacious undertakings.
About Creative NYC –

Creative NYC has been at the forefront of championing the arts and nurturing creative talent since its establishment. As a multifaceted platform, it provides artists access to extensive services, including studio rentals, event spaces, and professional development resources. Creative NYC has emerged as a vibrant hub for artistic excellence and creative innovation by fostering an inclusive and empowering environment.

Media Contact
Creative NYC
+1 (718) 937-5292
vince@creativenyc.com
Visit us on social media:
Facebook
Twitter
Instagram