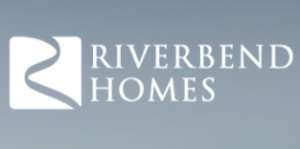 Innovation, customization, and personalization are keys to making dream homes a reality.
SPICEWOOD, TEXAS, UNITED STATES, August 7, 2023/EINPresswire.com/ — Ultimately, it's all personal! "Being able to understand the homeowner's vision and bring it to life is a big part of the Riverbend difference," said Ben Neely, owner of, Riverbend Homes, which continues to earn a respected reputation for designing and building beautiful custom homes in Texas Hill Country for more than 27 years.
Now, custom home builder, Riverbend Homes, is offering its uniqueness, expertise, and personal-touch services in Bee Cave, Texas. "It makes a lot of sense," he adds. "Because it is an undisputed, proven fact. Location-location is so important, especially for personal-designed custom homes. And Bee Cave is a terrific location."
Stats and trends show that, despite its massive growth, Bee Cave is still a tranquil outpost away from the city. With its rolling hills and privately gated communities, very few places in central Texas offer the same conveniences and beauty as the Bee Cave area.
Making a custom home dream a reality requires unique expertise in design, planning, and actual construction. "The focus of our building process is that less is more," Riverbend's Neely notes. "Closely collaborating with Bee Cave clients about the design, features, and details of their custom home, is what we do best.
"We are very selective about how many projects we have going at a time, and we provide our clients with the assurance that we never take on a project unless we can be on-site, uncompromisingly hands-on, and manage the personalized project every single day."
Whether it is a 4,000 square foot luxury home, complete with pool and pickleball court, or a spacious and airy 3,950 square foot custom new home with a separate primary wing and a detached casita, and several other customized Riverbend designs.
It can now be a Bee Cave reality. "After all," he points out, "A customized, new luxury home is one of the most important and expensive decisions a person ever makes. It must be right and perfect."
For more information, please visit www.riverbend-homes.com/where-we-build and riverbend-homes.com/our-work
###
About Riverbend Homes
Riverbend Homes is a second-generation family-owned business that has been designing and building beautiful custom homes in the Texas Hill Country since 1996.
Contact Details:
21413 Vista Estates Drive
Spicewood, TX 78669
United States
Ben Neely
Riverbend Homes
+1 (512) 468-0240
email us here
Visit us on social media:
Facebook