Exeter Orthodontics in Millersville Offers Traditional Braces and Invisalign Aligners for Correcting Alignment Issues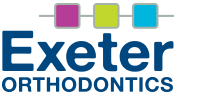 Exeter Orthodontics in Millersville encourages patients to embrace a confident smile with braces and Invisalign.
At Exeter Orthodontics, we prioritize patient care above all else."
— Dr. Lauren Wegrzyniak
MILLERSVILLE, PA, UNITED STATES, August 7, 2023/EINPresswire.com/ — Exeter Orthodontics is providing the residents of Millersville and surrounding areas with comprehensive orthodontic options to achieve the perfect smile: traditional braces and Invisalign aligners.
Both traditional braces and Invisalign aligners have proven to be highly effective in resolving various orthodontic concerns, ensuring patients can enjoy the benefits of a beautifully aligned smile. Traditional braces in Millersville offer time-tested results and can correct even the most complex alignment issues. They're also affordable, available from Exeter Orthodontics for the all-inclusive price of $3,995. This comprehensive package includes X-rays, retainers, adjustments, and repairs, leaving no hidden fees or unexpected costs.
Meanwhile, Invisalign aligners are virtually invisible, allowing patients to maintain their natural smile throughout the treatment process, perfect for those seeking a discreet solution. Made from smooth, BPA-free plastic, they're also comfortable and removable.
"At Exeter Orthodontics, we prioritize patient care above all else," says Dr. Lauren Wegrzyniak, orthodontist in Millersville. "Our team is committed to delivering personalized treatment plans, ensuring each patient receives the best solution tailored to their unique needs. We're excited to offer both traditional braces and Invisalign aligners to empower our patients to achieve their dream smile."
For those interested in exploring their orthodontic options, Exeter Orthodontics offers free consultations. Request a free consultation with Exeter by visiting https://exeterorthodontics.com/millersville-office/ or calling 610-401-0559.
About Exeter Orthodontics: For several years, Exeter Orthodontics, a Pennsylvania-based orthodontic practice has offered area patients braces for as low as $3,995, as well as Invisalign aligners. Its team of orthodontists remains dedicated to providing high-quality care at an affordable price. Learn more at http://www.exeterorthodontics.com/.
Meredith Souder
Exeter Orthodontics
+1 610-401-0559
email us here
Visit us on social media:
Facebook
Exeter Orthodontics: Affordable Braces in Millersville