For Healthcare Businesses Struggling with RCM, IBN Tech Offers Healthcare Bookkeeping Services and BPO Solutions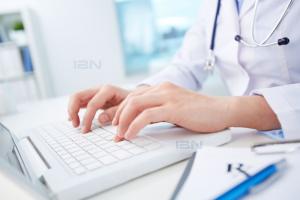 Healthcare Bookkeeping Services by IBN Technologies
Leading Outsourcing Services Provider IBN Technologies
IBN Technologies with its offshore outsourcing services, is stepping up to address the Revenue Cycle Management (RCM) challenges in the healthcare industry.
By leveraging the expertise & cost-effectiveness of outsourced extended teams, healthcare organizations can overcome staffing shortages & gain access to specialized skills that may be scarce locally."
— Ajay Mehta, CEO and Founder, IBN Technologies
MIAMI, FL, UNITED STATES, August 8, 2023/EINPresswire.com/ — The findings of a recent survey revealed that a staggering 48% of healthcare businesses are grappling with severe labor deficiencies in RCM and billing processes! From patient registration and billing to collections and financial reporting, healthcare providers must navigate financial intricacies while adhering to strict regulatory requirements. However, according to the survey's insights, nearly half of the respondents are encountering significant labor challenges that hinder their ability to optimize revenue streams and achieve financial efficiency.
"In a sector where patient care is paramount, it's disheartening to see healthcare providers battling not only medical challenges but also financial burdens," says Ajay Mehta, CEO of IBN Technologies. " Our Healthcare Bookkeeping Services are strategically designed to alleviate the financial management burden, allowing healthcare providers to channel their energy into delivering exceptional patient care."
The cornerstone of IBN Technologies' approach lies in its ability to conduct a comprehensive financial analysis, identifying the specific pain points healthcare providers face. Armed with this insight, the company crafts customized bookkeeping services catering to each client's needs and requirements. This meticulous approach ensures a streamlined revenue cycle, optimized cash flow, and enhanced financial stability.
One of the most alarming revelations from this survey is that one in four finance leaders reported a need to fill more than 20 positions to achieve full staffing. Furthermore, almost 60% of advanced practice providers shared that their teams need to be adequately staffed, compounding the staffing crisis and creating additional hurdles in effective revenue cycle management.
The healthcare industry struggles with a shortage of skilled financial professionals. This shortage leads to significant challenges, including delayed billing, increased claim denials, and overall financial inefficiencies. IBN Technologies' services aim to bridge this gap by providing specialized financial expertise that enables healthcare organizations to thrive in a dynamic environment.
Commenting on the significance of offshore outsourcing, Ajay Mehta states, "In a rapidly evolving global economy, offshore outsourcing can offer tremendous advantages to healthcare businesses. By leveraging the expertise and cost-effectiveness of extended teams, organizations can overcome staffing shortages and gain access to specialized skills that may be scarce locally. This approach allows healthcare providers to streamline their RCM processes, reduce administrative burdens, and focus on core competencies."
IBN Technologies leads the way in the healthcare sector with bookkeeping outsourcing services that also ensure compliance with regulations like HIPAA. By outsourcing revenue cycle management complexities, healthcare businesses achieve higher efficiency and accuracy in financial processes, driving better revenues.
With an established reputation for delivering exceptional bookkeeping services to a diverse clientele in the USA and the UK, IBN Technologies remains dedicated to overcoming healthcare industry challenges in managing its unique financial aspects. As the demand for streamlined Revenue Cycle Management continues its upward trajectory, outsourcing emerges as a strategic imperative, optimizing revenue streams and paving the way for sustained long-term financial prosperity.
Source: https://www.ibntech.com/pressrelease/healthcare-industry-struggle/
Read More on benefits of bookkeeping in healthcare: https://www.ibntech.com/blog/healthcare-bookkeeping-benefits/
About IBN Technologies
IBN Technologies LLC is an outsourcing specialist company with clients in the United States, the United Kingdom, the Middle East, and India. The quality of IBN Tech procedures is guaranteed by ISO 9001:2015, 27001:2013 as well as a CMMI-5 certification. In its more than 24 years of existence, IBN has become a leading IT, KPO, and BPO outsourcing specialized company in the Finance & Accounting, CPAs, Hedge Fund & Other Alternative Investment business, Banking, Travel, Human Resource & Retail Industry sectors.
Contact Details:
USA:
IBN Technologies LLC
66 West Flagler Street Suite 900 Miami, FL 33130
India: Global Delivery Center
IBN Technologies Limited
Converting a CSV file to an Excel spreadsheet
42, Electronic Co-Operative
Estate Limited Satara Road,
Parvati, Pune, Maharashtra 411009
Pradip G
IBN Technologies
8446448440
email us here
Visit us on social media:
Facebook
Twitter
LinkedIn
Instagram
YouTube