Give4Good Facilitates Multi-Million Donation from Two Roads Development, Inspiring Developers Nationwide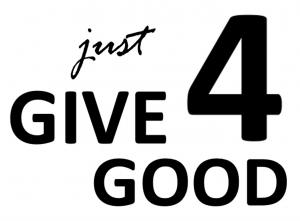 Give4Good and Local Miami Developer create a new set of best practices and blueprint for building deconstruction
MIAMI, FLORIDA, UNITED STATES, August 7, 2023/EINPresswire.com/ — Numerous Miami & Florida charities have commenced the collection of kitchen appliances, cabinets, bathroom fixtures, home goods, furniture, medical equipment, electronics and over 31 tons of donated clothing from Two Roads Development's ("TRD") recently acquired property located in Edgewater, Miami, 2121 N Bayshore Dr. ("B21").
The next formal charity pick up will occur on Tuesday, August 8th, 2023, at the B21 location. The Salvation Army, Chapman Partnership and Habitat ReStore will all be on premises along with interested media partners and stakeholders who have embraced this as a groundbreaking initiative.
Since TRD's acquisition of B21, Give4Good ("G4G") has assisted it donate hundreds of appliances, kitchen cabinets, bathroom vanities, toilets, doors, hardware, fixtures, signage and flooring (the "Donations") all of which have come from TRD's efforts, where some 200 units are available for deconstruction.
Donations are mostly earmarked for local Miami and South Florida charities and nonprofits, including the following participating organizations who have already received benefits from this campaign:
Miami-Dade County Homeless Trust
Habitat for Humanity of Broward
Chapman Partnership
Broward Disaster Relief by Saint Vincent De Paul
Salvation Army
Camillus House
Lotus House
Out of the Closet
New Hope Corps
Rescue Mission
Familias Unidas International
Mia Casa for Seniors
Redland Again Veterans
Casa Valentina Foster Care
Sisters of Calcutta Mother Teresa
Liberty City Church of Christ
Little Haiti – Churches from District 108
Individual Overtown Families
Please see our link to media files, pictures, videos and charity reviews of this effort at Give4GoodMedia.
"This is the first time a local developer has made the unique and costly effort to deconstruct donatable goods and assets prior to releasing a property to general salvage, with the intention of that first step being to generate a profound positive impact to local charitable and nonprofit organizations and to the environment as a whole" said Evelyn Bertolucci, a resident volunteer of Biscayne 21 and Founder of Give4Good. "TRD is a unicorn in this new innovative journey, where building deconstruction can follow a new blueprint which will involve two steps: the first being a new progressive salvage and repurpose of all useful chattels and assets prior to step two – which is the general more wasteful deconstruction process. We have helped create a new set of developer best practices on behalf of our community and governments in Miami and Florida as well as a new blueprint which is transformational and should be adopted by every major development process throughout the nation. We are calling out to all developers" continued Ms. Bertolucci, "to use this new TRD blueprint for deconstruction and adopt this new methodology to do the right thing for local charities and the environment".
All participating charities extend their sincere gratitude to the TRD executives who cleared the red tape to make this donation campaign a reality with special thanks going to Taylor B. Collins and Reid Boren, Managing Partners and Founders at Two Roads Development LLC.
Give4Good invites other local charities and nonprofit organizations to participate in this important initiative for those they serve.
Journalists and media professionals are also invited to support this campaign by showcasing the impact of TRD and G4G's efforts.
Please join us in spreading the word about this remarkable project.
About Two Roads Development
TRD is a South Florida-based real estate development firm whose principals have combined over 120 years of experience in developing, financing, and marketing residential and commercial projects across the United States. Over the years, TRD has set the standard for luxury development, including the EDITION Residences, Miami Edgewater, which is the new project that will be on the 2121 N Bayshore Dr. site.
About Give4Good
Founded by Ms. Bertolucci for the purposes of the B21 Deconstruction & Salvage effort, G4G was created to assist TRD in its identification of B21 Donations, the management of B21 deconstruction and the implementation and management of Donation protocols and processes in order that the contents of B21's condominium units could be classified and donated in accordance with best practices.
For more information about Give4Good please call:
Evelyn Bertolucci at (917) 833-6683. E-mail: evelyn@bossamedia.com.
Evelyn Bertolucci
Give4Good
+1 917-833-6683
email us here