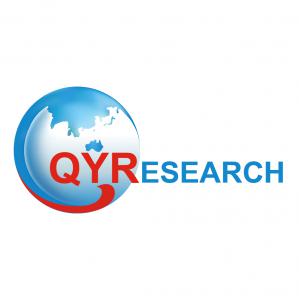 Demand from Packaging and Heavy Equipment are the major drivers for the Global General Industry Coatings industry.
CASTLETON, CALIFORNIA, UNITED STATES, August 7, 2023/EINPresswire.com/ — The report presented here prepares market players to achieve consistent success while effectively dealing with unique challenges in the global General Industry Coatings market. The analysts and researchers authoring the report have taken into consideration multiple factors predicted to positively and negatively impact the global General Industry Coatings market. The report includes SWOT and PESTLE analyses to provide a deeper understanding of the global General Industry Coatings market.
General Industry Coatings report published by QYResearch reveals that COVID-19 and Russia-Ukraine War impacted the market dually in 2022. Global General Industry Coatings market is projected to reach US$ 52310 million in 2029, increasing from US$ 46350 million in 2022, with the CAGR of 2.5% during the period of 2023 to 2029.
Global 5 largest manufacturers of General Industry Coatings are Sherwin-Williams, PPG, Akzonobel, Axalta and Kansai Paint, which make up over 30%. Among them, Sherwin-Williams is the leader with about 11% market share. Asia-Pacific is the largest market, with a share about 47%, followed by Europe and North America, with the share about 22% and 18%. In terms of product type, Solvent-borne occupy the largest share of the total market, about 64%. And in terms of product Application, the largest application is Packaging, followed by Appliances.
The general industry coatings market caters to various industries, including automotive, aerospace, construction, marine, machinery, electronics, and more. The demand for coatings in these industries is influenced by factors such as economic growth, infrastructure development, technological advancements, environmental regulations, and consumer preferences.
Download Full PDF Sample Copy of General Industry Coatings Report with TOC, figure and tables: https://www.qyresearch.com/sample/1619609
Key types of general industry coatings include:
1. Solvent-Based Coatings: Traditional coatings that contain solvents and volatile organic compounds (VOCs). They are known for their excellent adhesion and durability.
2. Water-Based Coatings: Environmentally friendly coatings that use water as a carrier instead of solvents, leading to lower VOC emissions.
3. Powder Coatings: Applied electrostatically and cured under heat, powder coatings offer a durable and attractive finish.
4. High-Performance Coatings: Specialized coatings designed for extreme environments or applications requiring exceptional durability and resistance to corrosion, chemicals, and high temperatures.
5. Specialty Coatings: Coatings with specific functionalities, such as anti-microbial coatings, heat-resistant coatings, and anti-graffiti coatings.
As industries and consumers become more conscious of environmental impact and sustainability, there is a growing trend towards the development and use of eco-friendly and low-VOC coatings.
Keep in mind that the information provided here is based on data up to September 2021, and the general industry coatings market may have evolved or changed since then. For the most current and accurate information, it is recommended to consult the latest industry reports and market analysis.
Key players profiled in the report on the Global General Industry Coatings Market are:
Sherwin-Williams

PPG

Akzonobel

Axalta

Kansai Paint

Nippon Paint

Beckers Group

Hempel

RPM International

Mankiewicz

KCC Corporation
Global General Industry Coatings Market Segment by Type
Solvent-borne

Water-borne
Global General Industry Coatings Market Segment by Application
Packaging

Heavy Equipment

Appliances

Machinery

Railway

Others
If urgent get report within 24 hours, Follow purchase report link –https://www.qyresearch.com/pay/MTYxOTYwOQ==/MQ==
About Us:

We established as a research firm in 2007 and have since grown into a trusted brand amongst many industries. Over the years, we have consistently worked toward delivering high-quality customized solutions for wide range of clients ranging from ICT to healthcare industries. With over 50,000 satisfied clients, spread over 80 countries, we have sincerely strived to deliver the best analytics through exhaustive research methodologies.
Ankit Jain
QYResearch Inc.
+1 6265399760
email us here