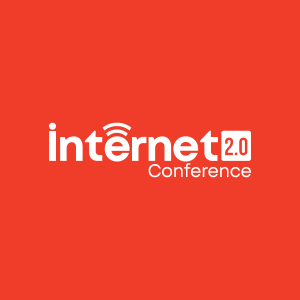 Experts at the Internet 2.0 Conference highlighted how scammers are increasingly leveraging ChatGPT's natural language processing capabilities.
LAS VEGAS, NEVADA, UNITED STATES, August 7, 2023/EINPresswire.com/ — The highly anticipated Internet 2.0 Conference kicked off last month with a powerful discussion on the rapid evolution of scams in the age of ChatGPT at the Caesars Forum in Las Vegas, USA. The three-day conference brought together leading experts, industry professionals, and innovators to discuss the emerging challenges and opportunities posed by the advancement of AI-powered language models. During the event, participants delved into the alarming rise of intelligent scams and spam enabled by ChatGPT and explored strategies to combat these sophisticated threats.
In recent months, ChatGPT, an AI-based language model, has become a prominent player in various online interactions. From chatbots to customer service applications, ChatGPT's versatility and natural language capabilities have significantly transformed digital communication. However, with its rise in popularity, the dark side of this technology has also come to the forefront – the rise of more intelligent scams.
About the discussion at the Internet 2.0 Conference, Tarun Wadhera, Manager, revealed, "The conference saw cybersecurity professionals and researchers sharing their insights on the alarming trends surrounding these intelligent scams. They emphasized the importance of awareness and vigilance in recognizing potential scams, urging users to stay cautious while engaging with AI-powered communication platforms."
Leading the discussions were cybersecurity experts from renowned organizations, including cybersecurity firms, tech companies, and academia. They explored cutting-edge technologies and approaches to combat evolving scams, such as AI-powered fraud detection systems and advanced encryption techniques. The need for multi-layered security protocols and constant threat monitoring emerged as key takeaways from these sessions.
Panelists also highlighted the significance of legit public-private collaborations in addressing these challenges effectively. By fostering partnerships between technology companies, regulatory bodies, and law enforcement agencies, the industry can create a united front against intelligent scams.
In addition to addressing the growing threat of scams, the Internet 2.0 Conference also celebrated the positive impact of AI and ChatGPT in various domains, including healthcare, legit education, and customer service. Participants witnessed inspirational talks about leveraging AI for social good and enhancing user experiences while ensuring robust security measures are in place.
The conference's special panel concluded with a Q&A session and a call to action, urging organizations to invest in AI-driven security solutions and user education initiatives. It is essential to empower users with the knowledge to identify and report suspicious activities effectively.
About Internet 2.0 Conference: The Internet 2.0 Conference is a leading platform that brings together tech enthusiasts, industry leaders, and researchers to explore the future of technology and its impact on society. The conference aims to facilitate knowledge sharing and collaboration to drive positive change and overcome emerging challenges in the digital era.
Internet 2.0 Conference
Internet 2.0 Conference
+1 (346) 226-8280
email us here
Visit us on social media:
Facebook
Twitter
LinkedIn
Instagram
YouTube