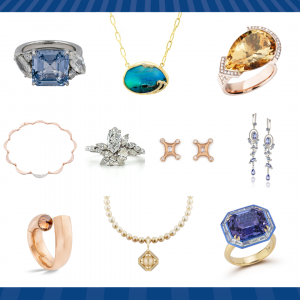 From left to right: Giraux Fine Jewelry, Avianti Jewelry Designs, Schullin, Schullin, Wright's Jewelry, Jorge Valdes Fine Jewelry, Martha Seely Design, Tabayer, Renisis, Katherine Jetter
Supplier Best in Show: Katherine Jetter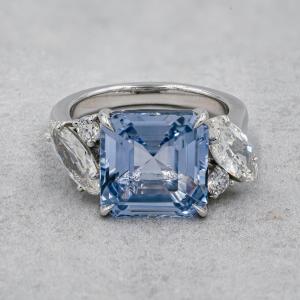 Retailer Best in Show: Giraux Fine Jewelry
The CASE Awards recognize JA Members who exhibit creativity, artistry, style and excellence in jewelry design
NEW YORK, NEW YORK, UNITED STATES, August 7, 2023/EINPresswire.com/ — Jewelers of America (JA), the national trade association for businesses serving the fine jewelry marketplace, has announced the winners of its 33rd annual CASE Awards jewelry design competition. The CASE Awards, JA's national design competition, recognizes JA Members who exhibit creativity, artistry, style and excellence in jewelry design.
"Jewelers of America's CASE Awards design competition highlights the fine craftsmanship, creativity, and talent of Jewelers of America members designers and bench jewelers," says Amanda Gizzi, spokesperson for Jewelers of America. "The winners in each category are incredible examples of what consumers can expect to find at their local Jewelers of America member store."
All the winning jewelers are members of Jewelers of America. Jewelers of America member jewelers are among the most reputable jewelers in the United States, backed by an annual commitment to Jewelers of America's Code of Professional Practices.
The winners, selected out of over 150 entries from JA Members, were determined by a judging panel of industry experts who evaluated the entries on the following criteria: overall design, marketability, originality and quality of manufacture.
The winners are: Retailer Jewelry up to $2,000, Wright's Jewelry, designed by Jennifer Beatty, Fallston, NC; Retailer Jewelry $2,001 to $5,000, Avianti Jewelry Designs, designed by Ani Babayan and Avi Babayan, La Cañada, CA; Retailer Jewelry $5,001 to $10,000, Schullin, designed by Marianne Köle

Graz, Austria; Retailer Jewelry $10,001 to $50,000, Schullin, designed by Hans Schullin, Graz, Austria; Retailer Best in Show, Giraux Fine Jewelry, designed by Sarkis Sarkissian, San Francisco, CA; Supplier Jewelry up to $2,000, Jorge Valdes Fine Jewelry, designed by Jorge Valdes, Astoria, NY; Supplier Jewelry $2,001 to $5,000, Martha Seely Design, designed by Martha Seely, Carlisle, MA; Supplier Jewelry $5,001 to $10,000, Tabayer, designed by Tabayer, Miami, FL; Supplier Jewelry $10,001 to $50,000, Renisis, designed by Sardwell, New York, NY; and Supplier Jewelry Best in Show, Katherine Jetter, designed by Katherine Jetter, Boston, MA.
The 2023 CASE Awards, sponsored by Synchrony and Aurora Payments, was open only to JA Members and their employees. For more information about the competition and to view the Winner's Photo Gallery, visit https://www.jewelers.org/news/ja-in-the-news/jewelers-of-america-2023-case-award-winners.
Amanda Gizzi
Jewelers of America
+1 6466585811
email us here
Visit us on social media:
Facebook
Twitter
LinkedIn
Instagram