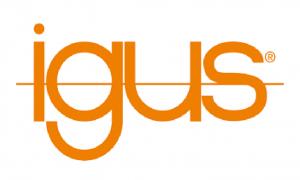 Longer service life thanks to polymer powder coating: the iglide coating designer enables customers to get their individually coated components in just a few clicks. (Source: igus GmbH)
The iglide coating designer can have your heavily used components coated in just three steps
STAMFORD,, CONNECTICUT, UNITED STATES, August 8, 2023/EINPresswire.com/ — The global leader in motion plastics, igus®, is expanding its range of product configuration and service life calculation tools. The latest addition is the iglide® coating designer.
Functional surface coatings are integral to everyday industrial life. igus iglide coating materials can be used to protect particularly heavily used components from wear. The dry-running, plastic-based powder coatings are a friction-optimized surface for electrically conductive components, enabling customers to significantly extend their components' service life. The iglide coating designer tool makes selecting the right coating and the most cost-effective solution easy for users.
The tool helps users get their components coated in three simple steps. First, a CAD model is loaded into the online tool. File formats STL, STP, and STEP are supported. Then the coating material is selected from six different iglide coating powders that can be directly compared in the tool. Once the layer thickness is specified, the tool does the rest automatically, including calculating the price and delivery time. The final component appearance after the coating is also displayed immediately. The user can download the associated data sheet by clicking on it. Lastly, the user can quickly review the shopping cart and forward it to the responsible purchaser or other parties involved in the design, procurement process, or order.
Simple, durable, and suitable for a wide range of applications

Like all iglide materials, the coating materials are tribologically optimized and offer excellent friction and wear values. Metallic surfaces receive protection against abrasion from other objects and are safeguarded from scratches without requiring extra components, simplifying the overall application process. The iglide coating powders can be applied to almost any surface, solving wear problems where conventional plain bearings cannot be installed due to undercuts or limited installation space.
The six available coating powders are suitable for a wide range of applications, for example, in combination with high temperatures or in the food sector. The unique feature is that no iglide coating materials require additional lubrication. Integrated solid lubricants always ensure the lowest possible friction.
"The iglide coating serves as a wear layer that optimally protects customer components, significantly extending the service life of applications," says Marc Trenkler, Product Manager of iglide Coating at igus. "Tests in our in-house laboratory show that our polymer coatings are up to 10 times as wear-resistant as PTFE coatings."
See how the iglide coating designer tool enables customers to get their individually coated components in just a few clicks: https://www.igus.com/info/coating-online-tool
ABOUT IGUS:

igus GmbH develops and produces motion plastics. These self-lubricating, high-performance polymers improve technology and reduce costs wherever things move. In energy supplies, highly flexible cables, plain and linear bearings, and lead screw technology made of tribo-polymers, igus is the worldwide market leader. The family-run company based in Cologne, Germany, is represented in 35 countries and employs 4,900 people across the globe. In 2021, igus generated a turnover of €961 million. Research in the industry's largest test laboratories constantly yields innovations and more user security. Two hundred thirty-four thousand articles are available from stock, and service life can be calculated online. In recent years, the company has expanded by creating internal startups, for example, ball bearings, robot drives, 3D printing, the RBTX platform for Lean Robotics, and intelligent "smart plastics" for Industry 4.0. Among the most significant environmental investments are the "chainge" program – recycling used e-chains and participating in an enterprise that produces oil from plastic waste.
Michael Rielly
igus®
+ 1.800.521.2747
mrielly@igus.net