Which NFL teams have the best young cores? FOX Sports took a deep look at every team's core of players drafted between 2019 and 2023 to ascertain which franchises have the most promising base of young talent. Our writers ranked all 32 individually, and the final result is an aggregate of those lists. We'll count them down for you before the start of the 2023 NFL season, starting with the worst (No. 32) all the way up to No. 1.
The Denver Broncos traded away the ability to build a sustainable young core when they acquired Russell Wilson from the Seattle Seahawks during the 2022 offseason. The Broncos surrendered their 2022 and 2023 first-round picks, plus both second-round picks in those drafts. They also threw in tight end Noah Fant, who was their first-round pick in 2019. 
The Broncos' constant turnover at head coach, with a different one running the ship in 2021, 2022 and 2023 and a change at general manager after the 2020 campaign can help explain the lack of player development over the years. The Broncos have only eight players in their starting 22 who were drafted between 2019-2022.
Denver's young core might be limited in numbers but it has elite potential as a group. Pat Surtain is in the conversation for the best cornerback in football and wide receiver Jerry Jeudy has shown flashes of excellence. With better QB play, he could explode this season. Two of the five starters on the Broncos' retooled offensive line make this list. Let's take a deeper look. 
Young Core
Standout
Pat Surtain
The Broncos drafted Surtain with the No. 9 overall pick in 2020 out of Alabama, and in just two short seasons he's near the top of the sport at his position. In Surtain's first NFL campaign, he was named to the Pro Football Focus All-Rookie team after starting 16 games and recording four interceptions and 14 pass breakups. Then, Surtain nabbed one of the two First-Team All-Pro slots after a stellar sophomore campaign. He allowed only 417 yards last season. The highest honor a cornerback can receive is the offense not even trying to attack him. Surtain had a target rate of just 12.5%, the lowest for a starting cornerback in the NFL. 
Surtain is technical and can play a multitude of styles. He's able to be on an island, both in the face of a receiver or in off coverage, which frees up the Broncos' defense to focus more players on the opposing offense, and it's a reason Denver's defense has been in the top third of the NFL for his two seasons. Surtain is also a willing participant in run defense, using his physicality to rack up over 50 tackles in each of his first two seasons. 
It's also worth noting that Surtain's two-year production has been noticed across the NFL, even with his team's win-loss record in the dumps. He was recently voted the best cornerback in the league by league executives, coaches, scouts and players heading into this 2023 season. 
Potential breakout
Quinn Meinerz
A fan favorite of mine, appearing in the first season of Big Boys Club, Meinerz is going to make a name for himself in his third NFL season. Meinerz played his college football at Division III Wisconsin-Whitewater and a strong Senior Bowl propelled him into the third round of the 2021 draft. Meinerz played in 13 games as a rookie, including nine starts after taking over as the starter in Week 10. Last season, Meinerz started Week 1, got injured early and was out for four weeks. He got healthy and had a strong finish over the final 12 games of the season. 
Meinerz is an able run-blocker, using his low-to-the-ground frame to generate tons of power and leverage. He's undersized a tad for the guard position, so he makes up for that by attempting to outwork his opponent. He's a big ball of energy on the field. It's no surprise with his background and need for growth that according to Pro Football Focus, Meinerz graded 10 points higher in run blocking from year one to two. His pass protection and pressure rate went down after his rookie season, even with the, ahem, dismal offense in Denver last season.
Meinerz is entering the 2023 season with his third offensive line coach in three years but finally with some long-term stability on the horizon. Zach Strief followed Sean Payton from New Orleans, and while he's green as an offensive line coach, the players in New Orleans liked his coaching style. The offensive stability with Payton running the show should have the entire offensive line, including Meinerz, playing to their maximum capacity this season. It's worth noting that Meinerz is the only returning starter from last season's offensive line. They cleaned house of everyone but him. Expect a big season from the 24-year-old.
Contracts to consider
Pat Surtain
Duh. He's going to receive whatever contract he demands when he's allowed to sign a new one after his third season. The highest-paid cornerbacks in total guaranteed money are Denzel Ward and Jalen Ramsey with 71 million. Both of those players are averaging $20 million per season. Surtain will get close to $85 million guaranteed and his average per-year cost will be determined by the length of his contract. 
Jerry Jeudy
Jeudy's 2023 season has the potential to earn him a new contract, and we've seen Sean Payton will pay for the favorite target of his quarterback. Jeudy has not been able to reach his full potential in his first three NFL seasons because of poor play at the quarterback position, plus some injuries that have cut down on his ability to be in the lineup. 
Jeudy started 14 games last season and was targeted 100 times for 67 receptions with just under 1,000 yards. Not bad considering the Broncos' quarterback situation last season. This season, in a new offense with a tad more competent quarterback play, he will surpass 1,000 yards. NFL teams have shown over the past few years they are willing to pay a premium for receiving talent even if they have not reached their full potential. Denver has already picked up Jeudy's fifth-year 2024 option for $12.987 million, but if the Broncos are short of money they could extend him for some cap relief. 
Key stats
Patrick Surtain II recorded an 86.7 coverage grade last season, second best among all cornerbacks (per PFF).

Ben Powers had a pass-blocking grade of 86.7, 10th-highest among all offensive lineman (from PFF) and second among all guards.

Jerry Jeudy was 15th in yards per reception in 2022, at 14.5. When targeted on throws of 20+ yards, has a receiving grade of 97.8- 19th best among all receivers (per PFF).

Quinn Meinerz became the fifth Division-III player ever to be selected in the top 100 of an NFL draft.

Meinerz recorded a 77.7 offensive grade in 2022, the seventh highest of all guards (per PFF). He's conceded six sacks and six QB hits in two seasons
Inside info
Jerry Jeudy
"Jeudy is such a graceful, fluid athlete. I'd bet on him in Year 2 with Wilson. Easy acceleration, terrific balance and burst out of his breaks. 
Wilson leaned on route-runners like Tyler Lockett and Doug Baldwin in Seattle. Don't be surprised if Jeudy is a big part of Russell's resurrection this season in Denver. " —NFL scout 
Ben Powers
"Powers is well-named; he's physical and nasty. Not just a bully, though; can work combo blocks and climb to the second level. He and (free-agent addition) Mike McGlinchey are an aggressive right side. Russ had those in Seattle; Sean Payton had them in New Orleans, too." —NFL scout
Geoff Schwartz played eight seasons in the NFL for five different teams. He started at right tackle for the University of Oregon for three seasons and was a second-team All-Pac-12 selection his senior year. He is an NFL analyst for FOX Sports. Follow him on Twitter at @GeoffSchwartz.
FOLLOW
Follow your favorites to personalize your FOX Sports experience
---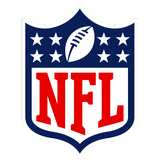 Get more from National Football League Follow your favorites to get information about games, news and more
---