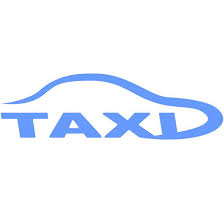 Nice Airport serves as the principal international gateway to the French Riviera.
NICE, ALPES-MARITIMES, FRANCE, August 8, 2023/EINPresswire.com/ — The world's most alluring escape, the French Riviera, beckons travelers with its sun-kissed beaches, opulent landscapes, and vibrant culture. As the heart's desire for wanderlust grows stronger, there is no better entryway to this paradise than the iconic Nice Airport. A portal to a realm of luxury and beauty, Nice Airport is not merely a transportation hub; it's the prelude to an unforgettable experience.
Situated at the crossroads of elegance and excitement, Nice Airport offers a seamless blend of modern convenience and timeless charm. Boasting state-of-the-art facilities and a breathtaking architectural design, the airport welcomes visitors with a sense of grandeur that mirrors the glamour of the French Riviera itself.
But it's not just the airport's physical allure that captures the imagination – it's the promise of what lies beyond its runways. A short drive from Nice Airport leads to a mosaic of experiences that define the French Riviera – from the glitzy casinos of Monaco to the artistic allure of Cannes, from the timeless beauty of Antibes to the bohemian vibe of Saint-Tropez.
In a world where travel is synonymous with both adventure and convenience, Taxi Nice Airport Transfers emerge as the ultimate bridge between seamless arrivals and exceptional journeys. Elevating the very concept of transportation, this service is not just a ride; it's a promise of reliability, comfort, and an extraordinary start to any travel narrative.
At the heart of the enchanting French Riviera, Taxi Nice Airport embody the essence of hospitality and sophistication. Picture this: at one step off the plane, weary from customer journey, a professional, impeccably uniformed driver greets customers with a warm smile. In that instant, any traces of travel fatigue dissipate, replaced by a sense of anticipation for the remarkable moments ahead.
What sets Nice Airport Transfers apart is their unwavering commitment to a stress-free travel experience. No waiting in lines, no deciphering complex public transportation systems – just a seamless transition from runway to relaxation. Whether embarking on a solo escapade, a romantic getaway, or a family vacation, Taxi Nice Airport Transfers cater the needs with a diverse fleet of vehicles, ensuring journey is both personalized and memorable.
But it's not merely about convenience; it's about the journey itself. The scenic drive from Nice Airport to your destination becomes a preview of the Riviera's breathtaking landscapes – the sparkling Mediterranean coastline, the charming Provençal villages, and the vibrant streets that define the region's allure. Each mile traversed with Taxi Nice Airport Transfers is an opportunity to immerse in the captivating beauty of the surroundings.
Safety and reliability form the bedrock of Taxi Nice Airport Transfers. Every vehicle is meticulously maintained, and every driver is handpicked for their professionalism and local expertise. This commitment to excellence ensures that customer arrival experience is nothing short of exceptional.
"Taxi Nice Airport Transfers isn't just a transportation service; it's a partner in crafting unforgettable memories," says Stamati Constantin, Director of Customer Services at Taxi Nice Airport Transfers ( https://vtcnice.eu ) . "We understand that the first moments of a journey set the tone for the entire adventure, and our aim is to infuse every arrival with comfort, style, and a touch of luxury."
For further information, please contact:
Press Contact:

Stamati Constantin

Email: office@blackcars.org

Phone: +33 753 54 87 71
Website: https://vtcnice.eu
About Nice Airport:

Nice Airport serves as the principal international gateway to the French Riviera. With its modern infrastructure, exceptional services, and strategic location, the airport provides a seamless entry point to the dazzling array of experiences that the Riviera has to offer. From luxury destinations to cultural marvels, Nice Airport is the first step towards an unforgettable journey.
CONSTANTIN STAMATI
Taxi Nice Airport
+33 7 53 54 87 71
email us here
Visit us on social media:
Facebook
Twitter