Oppn should have accepted earlier GOI offer of Manipur debate. Its no confidence is about tactic, not substance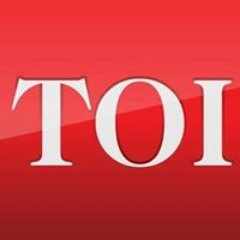 With the Lok Sabha speaker accepting the opposition's Congress-initiated no confidence motion, there will be a parliamentary debate on Manipur once a date and time are set. Moving such motions is the opposition's right but that doesn't make right the opposition's refusal to accept GOI's earlier offer of a discussion. Congress and other anti-BJP parties wanted the PM to speak on Manipur. But their unwillingness to participate in a debate in which the home minister, whose remit includes internal security, would have fronted GOI's views, made little sense. Surely, the larger issue is that the House should have already had a robust debate on Manipur. This is especially so because Shah had written to Congress leaders in Lower and Upper Houses offering a full-fledged discussion. It's unclear what the opposition had hoped to gain politically by refusing a debate so far. What's been lost is clear however – time that could have been devoted to understanding a crisis. With the no confidence motion accepted, the opposition is perhaps betting the PM will speak. But that again indicates tactic and not substance is the focus.
No confidence motions are parliamentary tools that call for judicious handling. When there was already a treasury bench offer of a full debate on the table, using a no confidence motion for a single point agenda is not particularly good parliamentary practice. Manipur deserves the House's full attention. Surely, the questions the opposition has for GOI are more important than who speaks first from GOI's side? Surely, too, the opposition should have realised that itself? If debates on every critical issue are to get stymied in similar fashion, the House would be unable to discharge one of its most important remits.
As for the House's key remit – debating and passing laws – the opposition in agitation mode should recognise that some key bills have already been passed without opposition parties debating their provisions. Scrutinising bills is one of the opposition's key jobs. That Congress and parties alongside it at this moment chose not to do that job, just as they chose not to participate in a Manipur debate, is ironically tantamount to doing a favour to the treasury benches. Now that the no confidence motion – likely to be defeated in Lok Sabha given NDA's numbers – has been accepted, the opposition should focus on what's being said during the debate and not get hung up on who's saying it.
END OF ARTICLE