To call Aug. 4 one of the worst days George Kliavkoff has had in a professional capacity would be an understatement.
The Pac-12 commissioner awoke early that Friday believing presidents and chancellors of the remaining schools in the self-titled "Conference of Champions" were all set to complete a media deal, sign a grant of rights document and then move on to firming up the league's list of expansion targets.
By dinner time on the West Coast, Oregon and Washington were a few hours into calling themselves Big Ten schools, and the Big 12 had made the additions of Arizona, Arizona State and Utah official (after nabbing Colorado a week prior).
After beginning his tenure with 12 "committed" schools invested in the conference's future, Kliavkoff instead experienced a shot in the gut as five departures in a roughly 10-hour time frame left the beleaguered Pac-12 with just four schools in the fold for an athletics season that starts in less than a year.
One, and perhaps only one, silver lining for Kliavkoff is the old adage that many in college athletics have come to experience firsthand: it can always be worse.
At least Kliavkoff didn't lose eight schools all at once.
Karl Benson knows how that feels while running a conference. The veteran administrator is one of the few who can directly relate to what colleagues in the Pac-12 are currently going through as they fight for survival amid a turbulent and ever-changing landscape. Twenty-five years after the fact and the former WAC and Sun Belt commissioner even remembers the time.
Recovering from major eye surgery at his home in Denver, it was two o'clock in the afternoon when he was awoken by a call from Colorado State's president informing him what was happening. Not long after, the WAC was split in half, with eight former members leaving to form the Mountain West from scratch.
"I've been there, I know," Benson told FOX Sports. "Certainly (Friday) was a 'we've-been-there-before' moment."
It's hard to step back and comprehend just how college athletics got to this point given everything that has gone on recently. How did this giant endeavor, spanning the country involving thousands of administrators, tens of thousands of athletes and many millions of fans get here, exactly? Get to a point where the Pac-12 is not just on the brink of not existing next year, but technically cannot go on in its current form by the Byzantine bylaws of the governing association it was previously one of the five most reputable members of.
Yet this is just the predicament the league finds itself in, with a history dating back to 1915 suddenly in very real danger of simply going away. 
"Frankly it, really turns my stomach, a lot of what's happened here," said former Big South Commissioner Kyle Kallander, a Washington graduate who got his start in the industry working for the Huskies. "It's really disappointing to me that the league, as we know it, has gone. Obviously, that started last year with USC and UCLA and I kind of had the same feelings then. But now to see it all crumble at this point, it's just really disappointing. Personally, it's affected me in a really negative way, no question. But I think professionally as well it's not good for college athletics."
Kallander stepped down this summer after 27 years leading the aforementioned FCS conference. He has seen plenty of realignment occur at all levels within Division I. Some of it he's even had a direct impact on, from nine members leaving the Big South over the course of his tenure to adding five others to a footprint that dots the Carolinas and Virginia.
None of it, however, really compares to the finality of what he experienced in his first gig running a league: when Kallander took over as the final commissioner of the Southwest Conference for its final swan song in 1995-96 before fully breaking up.
"A lot of the same emotions going on now in terms of disappointment and disbelief in a lot of ways. The Southwest Conference had been around at that point for 80 years and the storied history it had — and now all of a sudden, it's going away," he said. "A lot of the same issues and challenges that led to that breakup are happening now, which is why we've kind of been in a spiral for a while … But now I think you're pushing the boundaries a little bit more than back then. At least (SWC) had 12 schools that were relatively consistent in their geography and their similarities.
"You also had four schools left behind which were obviously disappointed, disillusioned, and angry as they were fending for themselves. A lot of similarities but a few key differences as well."
From the ashes of the old SWC and its counterpart, the Big 8, arose the Big 12, which since its founding in 1996 has constantly been reinventing itself and fending off challengers amid nearly every wave of conference realignment that has ensued. Come next season it will soon swell to become a 16-team behemoth that stretches across four time zones and nearly runs the length of the country. 
Yet as strange as it will be in 2024 to see Arizona-UCF become a conference game, it's hardly a novel nor a modern concept in college athletics. Decades before the SEC added Texas and Oklahoma, and the Big Ten moved to bring in USC and UCLA, there was the original super conference that delighted college football aficionados from 11 a.m. CT kickoffs in Texas to all the way past midnight on the East Coast when the act was repeated out in Hawaii.
"There was somewhat of a joke that the WAC wanted to add two teams to get to 12. And when they couldn't decide on the two teams, they decided to add all six instead," recalled Benson, who took over as commissioner the same day the league invited Rice, TCU and SMU from the SWC alongside San Jose State, UNLV and Tulsa. "I was in the gym once in December and I had a t-shirt on that had the footprint, the map of the WAC on my back. 'Nine states, 16 schools, four thousand miles' was the slogan. And (Texas AD DeLoss Dodds) came up to me and said, 'You guys got a great property right now.' And yet, what got in its way was there wasn't enough money to make everybody happy."
It's a maxim as true now as it once was for the WAC.
Just ask those in the Pac-12 who were so disappointed at the final figures from a potential new media rights deal that it led to Friday's mass exodus. 
"We're really confident in the agreement we have with the Big Ten and the resources that are going to be provided for us," Washington athletic director Jen Cohen said the next day. "Not just short term, but long term."
Or ask those who participated in Florida State's most recent board of trustees meeting who went down the same path.
"Our goal would be to continue to stay in the ACC, but staying in the ACC under the current situation is hard for us to figure out how we remain competitive unless there were a major change in the revenue distribution within the conference," FSU President Richard McCullough said. "The issue at hand is what can we do to allow ourselves to be competitive in football and get what I think is the revenue we deserve?"
As college sports continues to grapple with the longstanding (and never-ending) issue of the haves and the have-nots, administrators across the Big 12, Big Ten and SEC will also be grappling with something far more pressing for schools, coaches, athletes and fans.
Just how is this all going to … work?
How can Oregon play a football game at Maryland? Will West Virginia basketball teams spend four days in Salt Lake City to play Utah and BYU? Does Texas pair with Texas A&M as a travel partner or is Oklahoma more appropriate?
Such logistical challenges are a problem Benson has unique insight into having dealt with it in the WAC from 1996 until the eventual 1999 departure of those eight schools for the Mountain West. The solution at the time was as unique as it was hard to follow by dividing teams into quadrants or "pods" of four based as much on proximity as possible. Those would then funnel into two divisions to play for an eventual conference title at a neutral site.
While football coaches didn't mind the setup at the time as long as Hawaii-Rice meetings didn't become a regular occurrence, basketball coaches eventually tired of it. The complaining filtered up to the presidential level and helped, in part, seed the conditions ripe for more realignment.
"Have that map in front of you. Have your footprint in front of you. When the WAC presidents added the six schools in the spring of 1994, I don't think they had a map in front of them," Benson said. "I got stuck with trying to create a scheduling model that made geographic sense. I'm assuming the Big 12 and the Big Ten have done their due diligence, but it will take some compromise. I don't think you're going to make 16 or 18 schools happy with scheduling — whether it's football, basketball, baseball, softball, volleyball or whatever.
"It's probably impossible to make everybody satisfied."
This is a declaration that rings especially true for so many throughout the West Coast at the moment, no matter if their school found a secure landing spot further east or is scrambling to decode what the new reality will be in 2024 and beyond.
Huskies fans that revel in flaunting superiority over Washington State on the field will soon mourn this year's Apple Cup — not just because it's the last on the books until proven otherwise, but because it will fail to mean as much as it currently does when the two in-state rivals share the same common home. As giddy as USC and UCLA fans are to see Ohio State and Michigan roll into Los Angeles over the coming years, they also know the flip side is the loss of those weekend football trips to the Bay Area to play Stanford or Cal.
The greatest tragedy of where the Pac-12 finds itself now is that this is all happening on the doorstep of what was poised to be the greatest football season in ages. Regardless of the eventual impact on the College Football Playoff, 2023 was supposed to matter for the conference and those connected to it, particularly on the gridiron, in ways it hasn't in at least a decade.
The reigning Heisman Trophy winner is set to lead a collection of quarterbacks so good that it was the centerpiece of the conference's media day just last month. Fully half the conference can lay claim to being the team to beat coming into the year. Every weekend looks full of compelling matchups.
Instead, Pac-12 After Dark is being viewed in a suddenly far less enchanted way.
"You know, we had obviously gotten over the shock and gotten over the anger at that point and we were at the point of kind of celebrating the final year, and we had a great football season," said Kallander of the SWC's final semester together. "It was a very fun, very successful year. But we got to the last three months and then it was kind of like, you know, we're seeing a funeral. We're meeting with lawyers on a regular basis and we're trying to decide what to do with the intellectual property and the estate of the league. So it was pretty bizarre in the last few months."
Almost as bizarre as the Pac-12 simply not being around anymore. Certainly not as anybody with a tinge of nostalgia connected to college athletics would care to remember.
"What speaks louder, regionality or dollar signs? I think we know what decision was made," lamented Benson, who grew up in Pullman seeing John Wooden's UCLA basketball teams and John McKay's USC football squads roll into town. "It's a pretty sad time for a lot of us out West." 
As Benson, Kliavkoff and others can testify, things can always get worse, though they can also prove that doesn't have to be the case.  
"Hopefully the Pac-12 will continue to exist in some form, but who knows what all this is going to look like. I know George (Kliavkoff) has been working hard and doing the best he can. I actually sent him a note saying how I was proud with the way he's handled this," added Kallander. "You know, I don't know that he really had a whole lot of control over the outcome here. So who knows? Who knows where things will go from here, but college athletics always changes."
Undeniably, if there has been one thing that ties eras and leagues and commissioners together across the vast enterprise of college athletics, it's that the only constant throughout is change itself.
It's a lesson the Pac-12 has found itself learning all too well.
Bryan Fischer is a college football writer for FOX Sports. He has been covering college athletics for nearly two decades at outlets such as NBC Sports, CBS Sports, Yahoo! Sports and NFL.com among others. Follow him on Twitter at @BryanDFischer.
---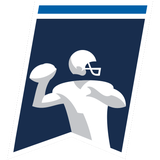 Get more from College Football Follow your favorites to get information about games, news and more
---