Taco Bell innovates at a frightening pace. 
Sometimes that means simply adding new flavors to current menu items or finding different ways to mix ingredients that are already on the menu.
In other cases, the Yum Brands (YUM) – Get Free Report Mexican chain has gone completely outside its comfort zone, making moves that manifested themselves on the menu in ways you may not have expected.
DON'T MISS: McDonald's menu adds a new (and maybe game-changing) McNugget
By offering chicken wings, albeit only briefly, and turning a unique french-fries take into a menu staple, Taco Bell has kept fans invested and returning for more. 
When you go to McDonald's, (MCD) – Get Free Report, Burger King, or Wendy's, you know what to expect. You might get a new seasonal item or a new dessert flavor, but you almost certainly won't find anything overly surprising.
The menu-innovation strategy, along with making value a priority, has helped Taco Bell drive repeat business. 
Now. the chain is testing two new entrees, both in line with the strategy of innovation and value. And one checks off the "surprise" box as it's unlike anything on the current Taco Bell menu.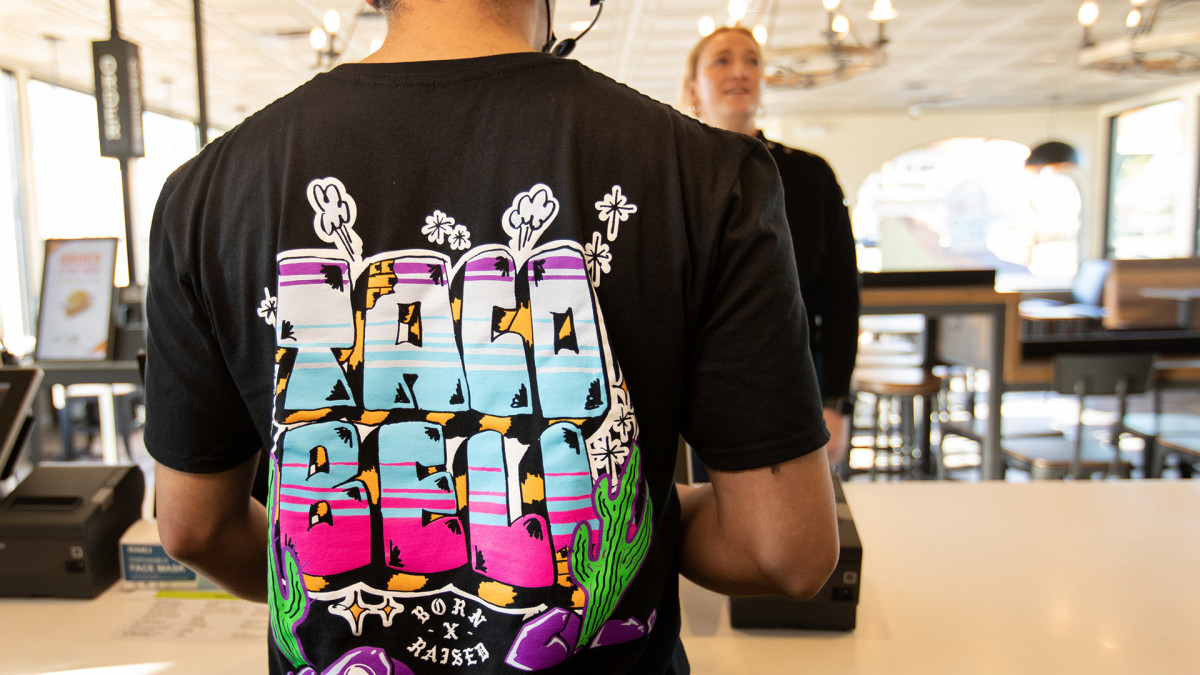 Taco Bell testing a unique new entree
Taco Bell has never limited itself strictly to Mexican food. That cuisine is its base, but the chain has readily experimented and found ways to make foods from other traditions make sense on its menu.
It was that type of thinking that led to both Nacho Fries and the chain's beloved Mexican Pizza. Its newest entree, the Cheesy Chicken Crispanada, fits that bill. It's a take on an empanada — a staple in Spain and Portugal — that Taco Bell has given its own spin.
"The Cheesy Chicken Crispanada features a crispy pastry dough pocket filled with white and dark meat chicken marinated and slow-cooked in a garlic, tomato, and onion seasoning," Brand Eating reported. "Also in the pocket is a blend of pepper jack, cheddar, and mozzarella cheeses."
Taco Bell previously offered a Caramel Apple Empanada dessert that looks fairly similar. The Cheesy Chicken Crispanada is being tested in select locations in Georgia.
The new entree costs between $3.49 and $3.99 and it's also being sold as part of a variety of combo offers.
Value fuels another Taco Bell menu item
Taco Bell management has made clear that it wants to compete with McDonald's, Wendy's (WEN) – Get Free Report, and Burger King  (QSR) – Get Free Report when it comes to value. The chain has made adding $2 entree choices a key part of its strategy.
Its latest attempt in that area is a new take on a quesadilla, the Stacker. The chain is testing two versions of the new $2 product at select locations in Arizona.
"The Classic Stacker features melted cheese, seasoned beef, and Nacho Cheese sauce stacked up in a grilled flour tortilla," Chew Boom reported. "The Spicy Stacker consists of melted cheese, seasoned beef, jalapeños, and Nacho Cheese sauce stacked up in a grilled flour tortilla."
Yum Brands Chief Executive David Gibbs, speaking during his company's second-quarter-earnings call, said value was a priority not just at Taco Bell but also at KFC and Pizza Hut.
"The good news is that our brands have always stood for tremendous value, in addition to convenience, experience, and craveable food. This is a winning combination that will continue to differentiate us from our competitors," he said.
That fits the current operating environment, according to the CEO. 
"In an uncertain environment, we know that consumers make decisions with value in mind," he added.
Get investment guidance from trusted portfolio managers without the management fees. Sign up for Action Alerts PLUS now.
[meenetiy.com/4/6287702]