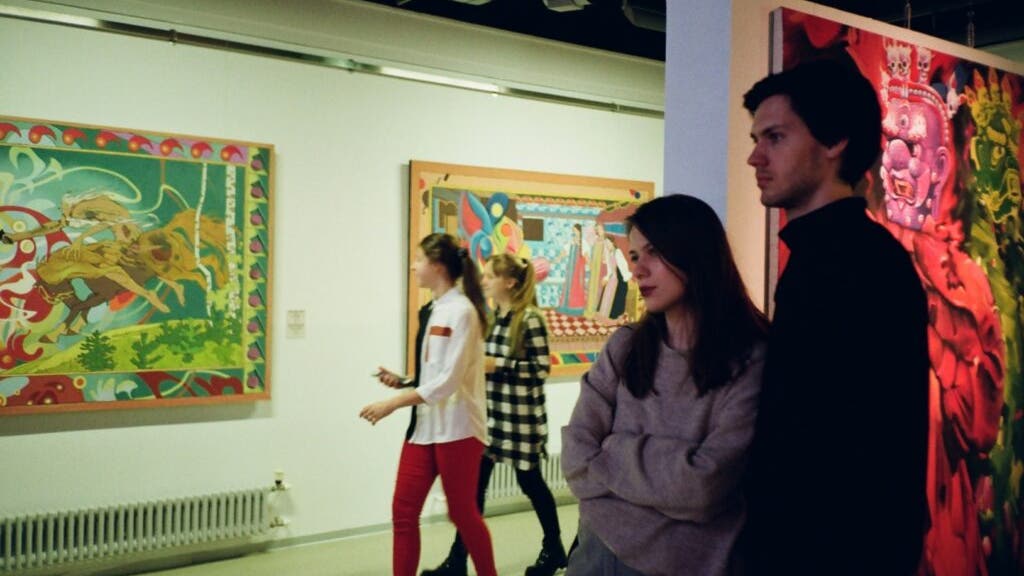 Anything can be art and renowned Danish artist Jens Haaning took it in literal sense. After turning in blank canvases as his artwork, Haaning is now directed to repay the loan to the museum that sponsored his work, NPR reported.
In 2021, the Kunsten Museum of Modern Art in Aalborg, Denmark, lent Haaning approximately $76,400 to recreate two of his previous works. However, when the museum unpacked the works, they found the canvases to be completely blank.
See Also: Marjorie Taylor Greene Slams Jack Smith For Election Interference And Violating Trump's 1st Amendment Rig
The controversial pieces, collectively titled "Take the Money and Run," were nonetheless exhibited in the museum's "Work It Out" show. The museum had used its reserve funds, typically allocated for building upkeep, to finance his work.
On Monday, a Copenhagen court ruled that Haaning must return nearly $70,600 of the loan amount, in addition to roughly $11,000 in legal costs.
Haaning has expressed his shock at the court's decision, stating he is unsure of how he will refund the money.
 "It has been good for my work, but it also puts me in an unmanageable situation where I don't really know what to do," Haaning told Danish public broadcaster DR.
Read Next: Operating a fully-booked hotel is beyond stressful, but it's about to become much more efficient thanks to one startup. It amassed $5.5 million in the seed round, 5x'ed its customer base in 9 months, and is looking for investors.
Image by Darya Sannikova on Pexels
---
Engineered by Benzinga Neuro, Edited by
Pooja Rajkumari

---
The GPT-4 Benzinga Neuro content generation system exploits the extensive Benzinga Ecosystem, including native data, APIs, and more to create comprehensive and timely stories for you.
Learn more.
---
[meenetiy.com/4/6287702]