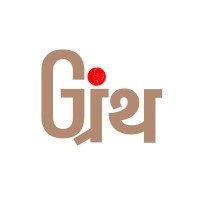 Granth Creations
Granth, a leading global branding agency, marks 4 years in 20+ countries incl. India, UAE. Expanding to the UK, they specialize in Healthcare, Retail, and FMCG.
AHMEDABAD, GUJARAT, INDIA, August 8, 2023/EINPresswire.com/ — Granth, a leading branding and marketing agency, proudly celebrates its remarkable journey of serving global clients from over 20 countries in the last four years. Having explored India and UAE, the company has now set off on a new journey by extending its services to cater to UK-based clients, especially in the Healthcare, Enterprises, Retail, FMCG, F&B, and Technology-centric domains.
Granth's global footprint is a testament to its commitment to delivering exceptional branding and marketing solutions. Granth has garnered recognition in the industry for its content-generating ecosystems, the ability to create striking websites and investor pitches and presentations. Their strategic approach to branding and marketing has helped businesses gain a competitive edge and establish a strong presence in the international market.
Kandarp, Founder & Content-chief of Granth, expressed his vision for the company and its impact on Indian brands, "Leveraging strategic regions like Dubai and the UK is an impactful way for Indian brands to expand their global reach. By understanding the specific needs of clients and combining passion with purpose, we try to ensure that the brands we serve make a meaningful social impact."
The agency's expertise in serving renowned clients has been widely acknowledged. Some of the well-known names that have benefited from Granth's services include Adani Foundation, Fleetship, Rasna, Adani Saksham, Uplers, and Gujarat Metro, contributing to the agency's impressive portfolio in India.
The company boasts a group of 120+ creative minds, strategists, and marketing experts who work cohesively to deliver unparalleled results for clients. With a forward-thinking approach, Granth aims to continually expand its team and services, ensuring excellence in every endeavor with the commitment to sustainable branding at its heart. Through sustainable strategies, Granth aims to empower brands to thrive responsibly in today's ever-changing world.
Content creation is a core strength of Granth. Through compelling storytelling and engaging narratives, the agency enables brands to stand out amidst the clutter. Their content-driven marketing approach with the right context helps clients build lasting connections with their target audiences, fostering brand loyalty and driving business growth.
With a proven track record of global success, Granth is poised to make a significant impact in the UK market, aiding businesses across industries to achieve their branding and marketing goals.
About Granth:
Granth is a leading branding and marketing agency that has successfully served clients from over 20 countries in the last four years. With a focus on sustainability and social impact, Granth empowers Indian and international brands to communicate better with their consumers and stakeholders. The agency's content-driven approach and dedicated team of experts ensure exceptional results and lasting brand connections.
For inquiries or more information about Granth and its services, please contact:
Kandarp
Founder and Content-chief
Granth Creations Private Limited
kandarp@granth.info
+91 96875 15557
https://granth.in/
Kandarp Patel
Granth Creations Private Limited
+91 9512952525
email us here
Visit us on social media:
Facebook
Twitter
LinkedIn
Instagram
YouTube
Other