There's a weird thing happening on social media.
No, not the identity crisis on Twitter/X.
It's a weird thing with the Miami Dolphins: No one is talking about Tua Tagovailoa.
So let's talk about Tua and his team.
The Dolphins will post a video of the quarterback throwing a bomb to Tyreek Hill or Jaylen Waddle. And the conversation doesn't spark into a wildfire of irrationality. 
I'm used to seeing the following replies:
Underthrown!!! He stinks!
What a bomb. Future MVP. #Tuanon
Instead, people aren't doing that this summer. That's weird (and healthy), given where we were last year. Everything Tua did in 2022 went viral, because he was a bizarrely polarizing topic. It's bizarre that he was polarizing because he's one of the most mild-mannered stars in the league — and his playing style is all about consistency and a quiet, workmanlike approach.
[McKenna: Tua Tagovailoa under more intense microscope in Miami]
I understood why he was a topic of debate last year. The Dolphins had just acquired Hill, a superstar receiver. And Tua's playing style — pocket passer who operates strictly within the confines of a system — is out of fashion in the NFL. Fans now want to see physical freaks at the quarterback position, whether it's throwing ability or agility or speed or all the above.
But people have pretty much shut up about Tua. 
Finally, this offseason, he has gotten some peace and quiet. NFL Media — sort of like Sauron's eye (from "Lord of the Rings") — has fixed its gaze on cities not named Miami.
The AFC is mobbed with highly talented and compelling teams. And the AFC East has one of the most fascinating teams in the league: the New York Jets. Much like the Dolphins were the center of attention last year, the Jets are the team everyone wants to discuss after they traded for quarterback Aaron Rodgers, another polarizing figure.
[McKenna: Aaron Rodgers should be great for Jets. But will New York be great for him?]
While the Dolphins are clearly a good team, they are no longer the most interesting team. That must suit Tagovailoa, who doesn't necessarily seem to like the attention that comes with his job. He doesn't take any interviews beyond the league-mandated press conferences. He only occasionally posts to social media. He's happy to let other players step into the spotlight.
It seems like Tua is thriving in the quiet. He's certainly confident about his team's prospects this season.
"I think if God willing we all can stay healthy, I think this offense can do crazy things," Tagovailoa said at the beginning of training camp. "I think we can be dangerous. I think we have the potential to do something really, really special for the city of Miami."
So what could go wrong? There are a few reasons to doubt Miami. And maybe that's why the Dolphins are no longer the center of attention.
In 2022, they had major issues on defense. Their unit finished among the bottom 10 in the NFL in points allowed per game. But the Dolphins seem to have an excellent solution: They hired defensive coordinator Vic Fangio, who already seems to be having a massive impact. It's hard to be skeptical of a Fangio-led unit. He is widely considered to be one of the top defensive minds in the game. So maybe we scratch this reason off the list.
[McKenna: Why every Dolphins player is feeling new DC Vic Fangio's impact]
The next two reasons for concern revolve around Tagovailoa. 
He didn't quite look himself after suffering multiple concussions last year. It's hard to say whether opposing defenses began to figure out the Dolphins offense — or whether Tua was dealing with lingering symptoms. But the team slid at the end of the season, losing six of its final seven games (including its postseason appearance). Tagovailoa missed a handful of games (including the playoff game), which badly hurt the team.
"You need your best players to play and play their best," said tackle Terron Armstead, who also missed time at the end of the season. "Especially when you're getting down into the stretch, into the playoffs, we're going to need all our players to be playing our best football."
But even when Tua was in, he wasn't up to par from the early months of the year. He and coach Mike McDaniel need to figure out how defenses stumped the Miami offense — and prevent that from happening again in 2023.
But back to the concussions. It seems Tagovailoa has done two things in response to his health concerns. The first is learning Jiu-Jitsu, a martial art that can help with falling and hitting the ground. 
[McKenna: Why Tua Tagovailoa is learning Jiu-Jitsu to help avoid concussions]
And then Tua seems to have bulked up substantially. That's not just to help him withstand bigger hits.
"He really took his training on his body serious this offseason for a multitude of reasons," McDaniel said. "I've seen various things, where he has a little more short-area explosiveness, where you're able to manipulate yourself in the pocket at a more explosive rate. 
"I don't know this to be fact, but it appears by my layman's eye that he has more pitches in his arsenal, like he can layer stuff and drive it just with even more command than he's already pretty adept at, considering his accuracy. So I think it just overall helps him feel prepared and execute a lot of things, and the residuals are apparent and various."
Quietly, things are looking up for Tua. Even with his concussion history. Even with his vulnerabilities on display at the end of last year. And especially because of the lack of buzz.
The Dolphins have the 11th-best Super Bowl odds in the NFL — and the third-best in their division. They're underdogs in the AFC East, even if they're contenders on the whole. And that seems to suit Tagovailoa, who appears to be absolutely lighting it up at training camp.
It's exciting. But — my Miami friends — try to contain that excitement. Because this understated offseason seems to be working for the team's most important player: quarterback Tua Tagovailoa. Something tells me that the Dolphins are happy being underestimated. Something tells me that Tua is happy lurking in the shadows.
But come January? Well, it's likely he'll be back in the spotlight. Whether he likes it or not.
Prior to joining FOX Sports as the AFC East reporter, Henry McKenna spent seven years covering the Patriots for USA TODAY Sports Media Group and Boston Globe Media. Follow him on Twitter at @henrycmckenna.
FOLLOW
Follow your favorites to personalize your FOX Sports experience
---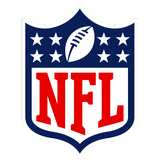 Get more from National Football League Follow your favorites to get information about games, news and more
---