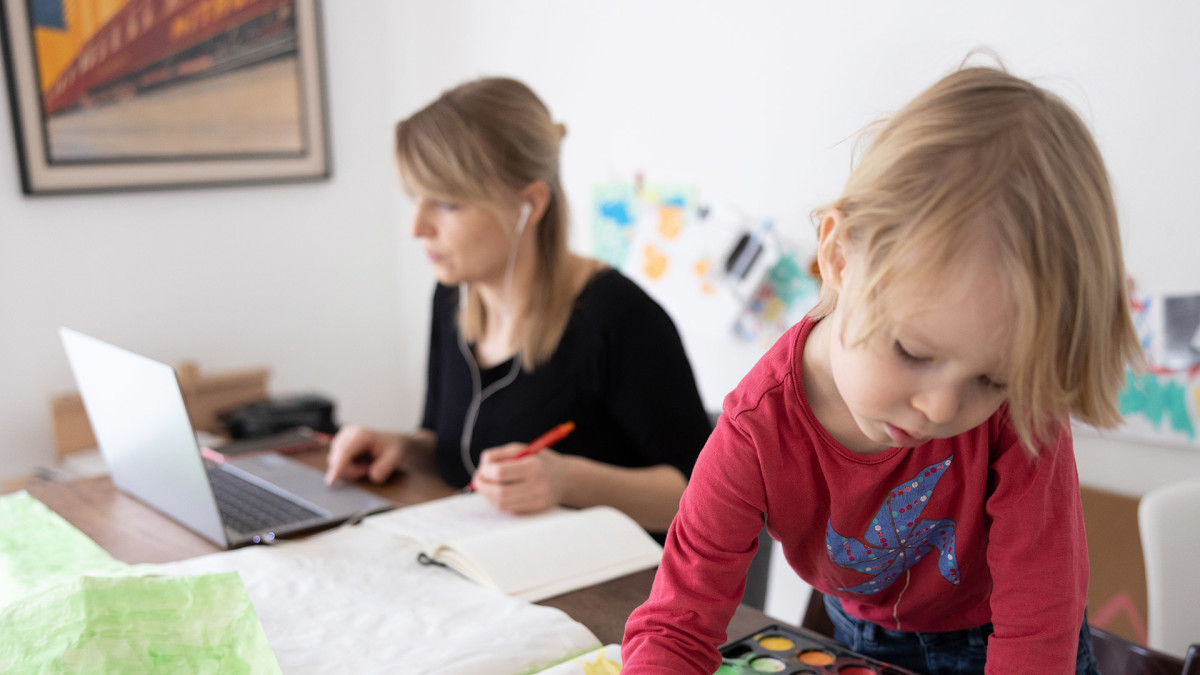 When the pandemic incited global lockdowns in 2020, companies didn't have a choice — the world officially entered the era of remote work. Conference rooms became virtual and Zoom  (ZM) – Get Free Report reigned supreme. 
Now, the lockdowns are over. And for a growing list of prominent tech firms and Wall Street giants, remote work has no real reason to continue. 
Related: Employment expert breaks down the future of remote work
Goldman Sachs is pushing its employees to return to the office five days a week. Zoom, Amazon  (AMZN) – Get Free Report, Apple  (AAPL) – Get Free Report, Disney  (DIS) – Get Free Report, IBM  (IBM) – Get Free Report, Blackrock and Meta  (META) – Get Free Report are all pushing some iteration of a hybrid schedule, with Zoom demanding employees within a 50-mile radius make the commute twice a week. 
98% of employees, however, according to Forbes, would prefer to work remotely at least some of the time. 
Amid this ongoing clash between employees and employers over time spent in the office, one tech CEO has decided to do things a little differently. 
"Work is a vocation, not a location," Scott Farquhar, the co-CEO and co-founder of software giant Atlassian  (TEAM) – Get Free Report told 60 Minutes Australia last month. "We don't really care where they do their work. What we care about is the output that they produce." 
Farquhar — who has a net worth of $12.4 billion, according to Bloomberg — said that he also enjoys the remote work environment, coming into the office maybe once every three months or so. 
The Business of AI:
"A lot of our staff now live remotely," he said. "Those people don't have a commute so they save hours a day, and then they can bring their best selves to work because they can organize their work in and around all the other things going on in their life."
"We haven't seen a productivity change." 
Greg Hill, a human resources expert and Exos' chief people officer told TheStreet Sept. 2 that the working world is headed toward the balance offered by hybrid models. 
"You'll appreciate working from home a lot more when you go into the office once in a while," he said. 
Get investment guidance from trusted portfolio managers without the management fees. Sign up for Action Alerts PLUS now.
[meenetiy.com/4/6287702]