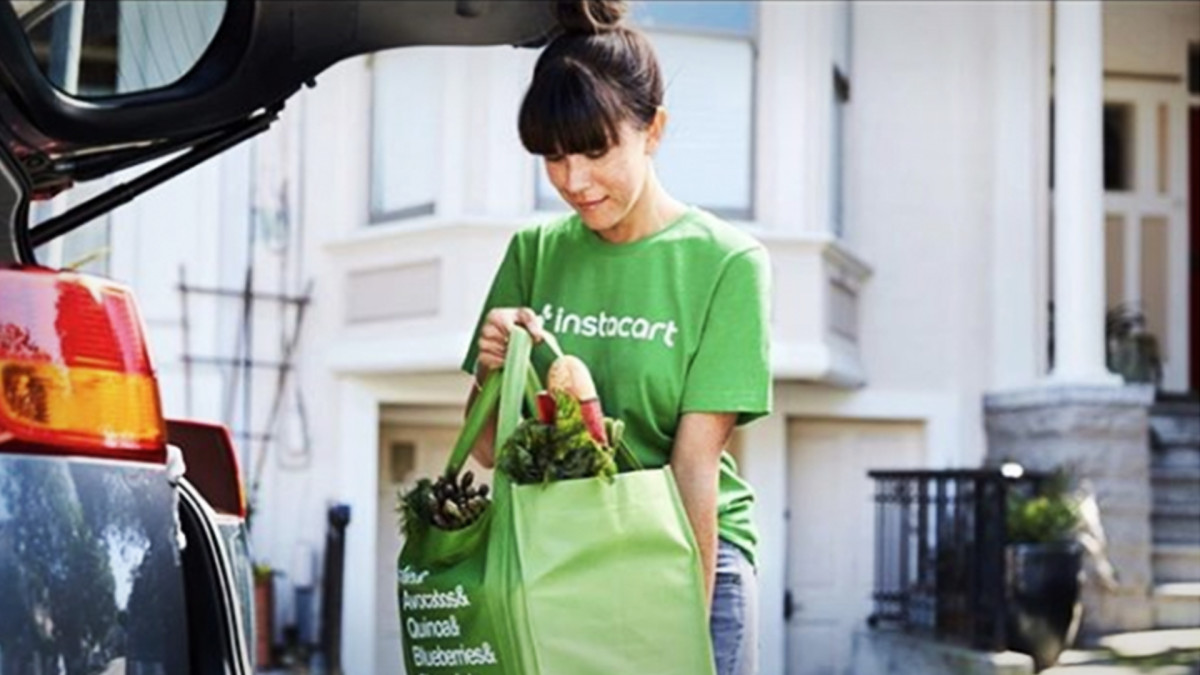 Instacart, the grocery delivery app that surged in popularity during the pandemic, is set to finally make its public debut Sept. 19. The firm lifted its proposed price range for its initial public offering (IPO) Sept. 15, targeting a full-diluted valuation of around $10 billion. 
Instacart plans to sell 22 million shares priced between $28 and $30 each, a range it will finalize after the bell Sept. 18. The company previously planned a range of $26 to $28. 
But even with this recently elevated valuation, Instacart's potential value would still be a fraction of the $39 billion value it achieved during the height of its popularity in 2021. 
Related: Top analysts explain the real winner of historic UAW strikes (it's not the workers)
The "expectations baked into Instacart's stock remain overly optimistic," David Trainer, the CEO of investment research firm New Constructs said in a research note. 
"We fear that Instacart's IPO is simply another in a long line that missed the window to go public during the IPO frenzy in 2021," Trainer said. "While the time might be right for Instacart's owners to cash in, it's not the right time for everyday investors to go anywhere near this stock. Investors should feel absolutely no pressure to succumb to this IPO hype."
Despite the fact that Instacart has built a profitable business, Trainer, citing slowing growth, rising competition and flagging demand, said the $10 billion valuation implies unsustainable and unlikely profit. 
Trainer listed several reasons that the road ahead for Instacart will likely be a challenging one, notably noting the fact that the company's business model relies on partners that have started to turn into competitors. 
Kroger, Walmart, Target and Whole Foods all offer some form of grocery delivery service, and with people returning to in-person shopping as Covid fades into the rearview, those who stick to delivery services will likely jump to the cheapest option. 
"The bottom line here is that, while grocery stores have been good partners thus far, Instacart faces a growing brigade of formidable competitors, each with their own incentives that don't align with Instacart's," Trainer said. "Many of the competitors have more than enough capital and expertise to further expand their own delivery options and box Instacart out of the market."
"It's okay for investors to be excited about the thawing IPO market, but that doesn't mean they need to invest in every company that Wall Street offers to the public," Trainer said. 
Get investment guidance from trusted portfolio managers without the management fees. Sign up for Action Alerts PLUS now.
[meenetiy.com/4/6287702]