The San Francisco 49ers have gone the first two weeks of training camp without their best player on defense.
Nick Bosa, the NFL's Defensive Player of the Year in 2022, is technically holding out, staying away from the team facility while his agent works on a new contract with the 49ers. 
In the interim, San Francisco head coach Kyle Shanahan says he isn't concerned about Bosa's fitness level. 
"I don't know if Bosa has ever done a training camp, and he has done pretty good," Shanahan told reporters this week. "It's a little different when you're a defensive lineman. Everybody wants people here, but it doesn't affect the team as much from a defensive end standpoint. 
"I have as much confidence in Nick as any player I've ever been around in terms of how he prepares and everything. I know they're going to get it right, both sides, and I'm excited for when I do see him."
Addressing reporters last week, Niners GM John Lynch was confident that his leading pass rusher will be with the team for the season opener on the road against the Pittsburgh Steelers on Sept. 10.
"I don't like not having one of our best players here," Lynch said. "We've got a really good track record that I'm proud of as a group of having our players in, but I also understand it and understand that we're going to have to exhibit some patience and understand that ultimately this thing will work out. 
"I'm very confident in that, and we're just going to have to have that right mix of urgency and patience. And again, I remain confident that we will come to an agreement and get things taken care of." 
Bosa is slated to make $17.86 million this season on the fifth-year option of his rookie deal. His $40,000 per-day fine for missing training camp can be rescinded because he's a first-round selection still on his rookie deal. Lynch indicated a willingness to waive those fines. 
Bosa's older brother, Joey Bosa, had the longest contract dispute since the rookie wage scale was put in place with the new collective bargaining agreement in 2011. The No. 3 overall selection in the 2016 draft by the Los Angeles Chargers, Bosa missed 31 days as a rookie before signing his deal.
After he reported, Joey Bosa suffered a hamstring strain that forced him to miss the first four games of the regular season. Despite that setback, he was voted NFL Defensive Rookie of the Year in 2016.
Nick and Joey Bosa share the same agent, Brian Ayrault of CAA Football. Three years ago, Joey, a four-time Pro Bowler, reset the edge rusher market by signing a contract extension that pays him $27 million annually. 
Currently, Rams defensive tackle Aaron Donald is the league's highest-paid non quarterback, earning $31.7 million annually after signing a $95 million contract extension last offseason. Steelers defensive end T.J. Watt is at the top of the edge rusher market, making $28 million annually. 
The 49ers could be looking to pay Bosa a little more than Watt but less than what Donald earns. But Bosa has an argument to become the highest-paid non quarterback in the NFL. Joey Bosa predicted that his younger brother would be the more talented player, and so far that prediction has come to fruition.
The Ohio State product has been a dominant force since entering the league as the No. 2 overall selection in the 2019 draft. Bosa, 25, earned NFL Defensive Rookie of the Year honors and in 2022 was voted the league's top defensive player after totaling 18.5 sacks during the regular season. He has been selected to three Pro Bowls and earned All-Pro honors in 2022. Bosa's 34 sacks over the past two seasons tops the NFL. 
"He knows what he did on the field and how valuable of a player he is," fellow San Francisco defensive lineman Arik Armstead said about Bosa. "And he knows he'll be compensated for it. So I don't think he has a worry in his mind. I don't think we're worried here, either. The Niners have a great track record of taking care of people who do things the right way and are exceptional players."
The 49ers have the money to do a deal now because they are paying starting quarterback Brock Purdy $870,000 in base salary in the second season of his four-year, $3.7 million rookie deal. Purdy isn't eligible for a contract extension until after the 2024 season. 
San Francisco has $9.6 million in salary cap space, according to Over the Cap. The 49ers also have done a nice job of signing contract extensions with their foundational players, including new deals for linebacker Fred Warner, tight end George Kittle, left tackle Trent Williams, receiver Deebo Samuel and Armstead.
Bosa is next in line, and the 49ers seem willing to get something done. 
"This is the guy that addresses our team every Saturday and just gives his wisdom," Lynch said. "We miss him and look forward to the day he comes back." 
Eric D. Williams has reported on the NFL for more than a decade, covering the Los Angeles Rams for Sports Illustrated, the Los Angeles Chargers for ESPN and the Seattle Seahawks for the Tacoma News Tribune. Follow him on Twitter at @eric_d_williams.
FOLLOW
Follow your favorites to personalize your FOX Sports experience
---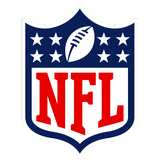 Get more from National Football League Follow your favorites to get information about games, news and more
---