The 2023 FIFA Women's World Cup continued Tuesday with France breezing past Morocco for a 4-0 win in the round of 16 at Coopers Stadium in Adelaide, Australia. 
The scoring for Les Bleues happened early and often. Kadidiatou Diani opened up the scoring in the 15th minute when she got her head on a cross from just a few yards outside the net, continuing her hot streak after netting a hat trick in France's group stage finale. 
That was just the first goal of three for France in an eight-plus-minute span. Kenza Dali added another when she netted a strike from the top of the box in the 20th minute. France's all-time leading scorer, Eugénie Le Sommer, got in on the action in the 23rd minute when a Moroccan turnover gave her the ball near the net, allowing her to capitalize easily. She added her second goal of the match late in the second half to cast aside any doubts of a France win. 
The "World Cup NOW" crew — Jimmy Conrad, Melissa Ortiz, Leslie Osborne, Karina LeBlanc and Freya Coombe — broke down France's dominant win and how it sets them up for a quarterfinal matchup against Australia on Saturday (on FOX and the FOX Sports app). 
France vs. Morocco postgame thoughts
The 'World Cup NOW' crew discussed France's dominant 4-0 win against Morocco and previewed France's upcoming match in the 2023 FIFA Women's World Cup. 
Osborne: "Even Morocco player would say they didn't have a great game, but France is too good. Let's just be honest here. They just dominated them in every aspect of the game. Going down a goal early like that, they couldn't respond, and they didn't have much to respond with. They just were outplayed at every level. They were exposed in the backline and in the pockets between midfield in the backline. And they couldn't really solve it. 
"France is just firing at all cylinders. This is kind of the French side we've been waiting to see. … I think this was a complete performance for France."
Conrad: "We talked about before that game that, at times, France plays to the level of their competition, and maybe they would go down to the level Morocco was or Morocco was maybe going to meet them somewhere in the middle. But, today was a different gravy. They just played so well on both sides of the ball. They've become a scary proposition for everyone else in this tournament because France with confidence is a scary team."
LeBlanc: "With what they brought tonight, they were thinking ahead to Australia. They were like, 'What do we need to get this job done and make sure Australia … feels a bit of fear.' Australia is going to focus on Australia but with what France brought tonight, they brought that French flair and exuberance from top to bottom. Even the way they pressed, they even quickly regained possession. And it was just a performance that, at least to me, it puts them in that threat to win the tournament [tier]."
Conrad: "What I like about France is that they're hurting you in different ways. Le Sommer has three goals. Diani has four goals. The way that they're attacking out wide … they've got a couple of different players with assists. Some of the balls are cut back into the top of the box, some are getting whipped in for headers for goals. I don't know if you can stop this France team when they play like this."
Coombe: "I think France looked great. I think Morocco showed up a little more and were more organized in the second half. I thought that they didn't go out to press and try and force a press and leave spaces in between their lines, which France exploited in the first half. So, I think if a team gets that kind of pressure right and sits in a little bit, it's going to make France work a little harder to get those opportunities. 
"But they looked good in right areas and getting those overloads with the crosses. Le Sommer's header was fantastic. I do think they're a team that have now put themselves in contention."
'World Cup NOW' crew pick their most anticipated matchup
"World Cup NOW" crew picked their most anticipated matchup in the quarterfinals.
Ortiz: "Look at France and the way they're able to dictate the tempo of the ball. The way they're able to pass in transition. You think that might be the only thing, but they also have an aerial game, especially with Wendie Renard in set pieces. 
"If you're Australia, you're obviously looking at that and wondering not only how can you defend well, but also how can you use your strengths? Mary Fowler has been in great form. I was at the game last night, and they really utilize the left side of the pitch a lot. Just the way they attacked and cut in and took shots, but also built on the attack and were also very aggressive. I think what's more important than anything is being aggressive against this French team. We saw that in the group stage. Jamaica had a great game against them [playing like that]."
FOLLOW
Follow your favorites to personalize your FOX Sports experience
---
FIFA WORLD CUP WOMEN trending
---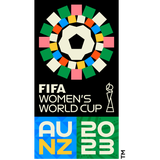 Get more from FIFA Women's World Cup Follow your favorites to get information about games, news and more
---